Book Release Celebration: Biltmore Industries & Tryon Toy-Makers by Bruce Johnson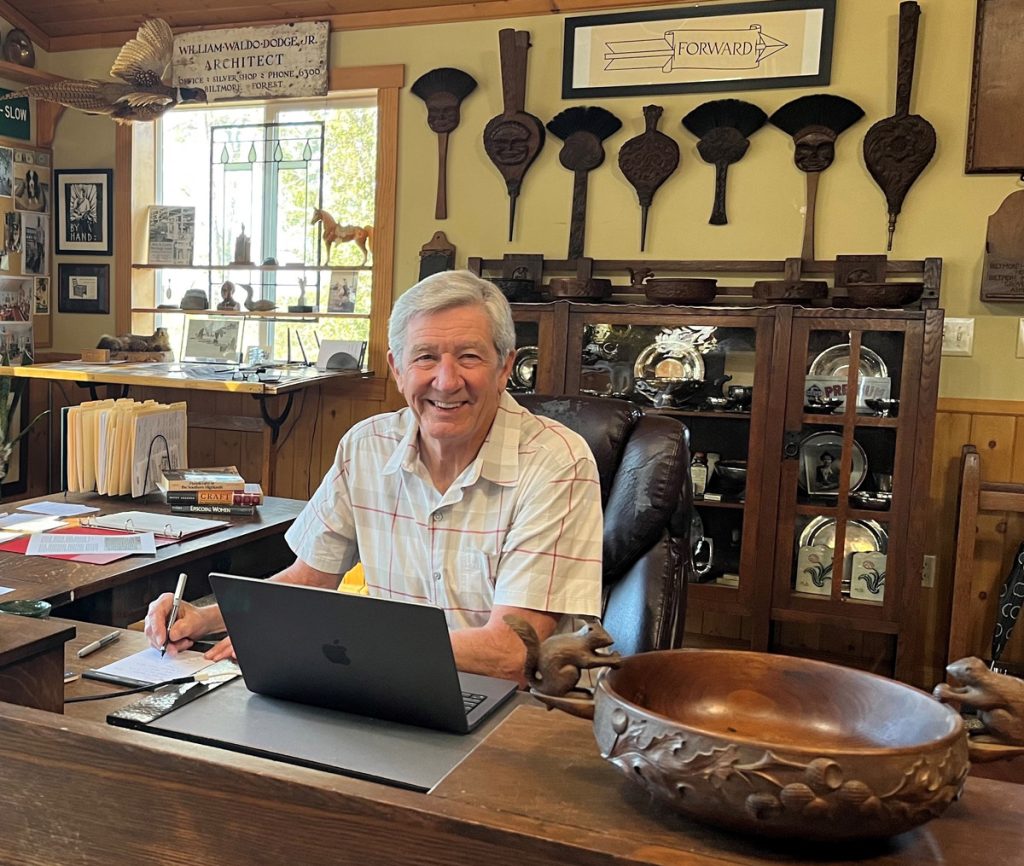 The Biltmore Industries Homespun Museum in Grovewood Village will host a book release celebration for local author and historian Bruce E. Johnson, recipient of the Thomas Wolfe Memorial Literary Award, on Saturday, July 22, from 1-4 pm. Johnson's new book, Biltmore Industries & Tryon Toy-Makers, is about the lives and works of Eleanor Vance and Charlotte Yale, two enterprising, artistic women who operated a successful woodworking and weaving business for George and Edith Vanderbilt before moving on to start their own toy company.
During the book release celebration, autographed copies of Johnson's 200-page hardback book, featuring 239 vintage photographs, will be available to purchase for $39. Johnson will give a brief talk on the subject of his book at 2 pm and again at 3 pm, followed by a Q&A session. Local textile artist Deanna Lynch will also be on-site to demonstrate weaving on an antique four-harness loom handcrafted by Biltmore Industries' woodworkers. This event is free to attend and includes complimentary libations.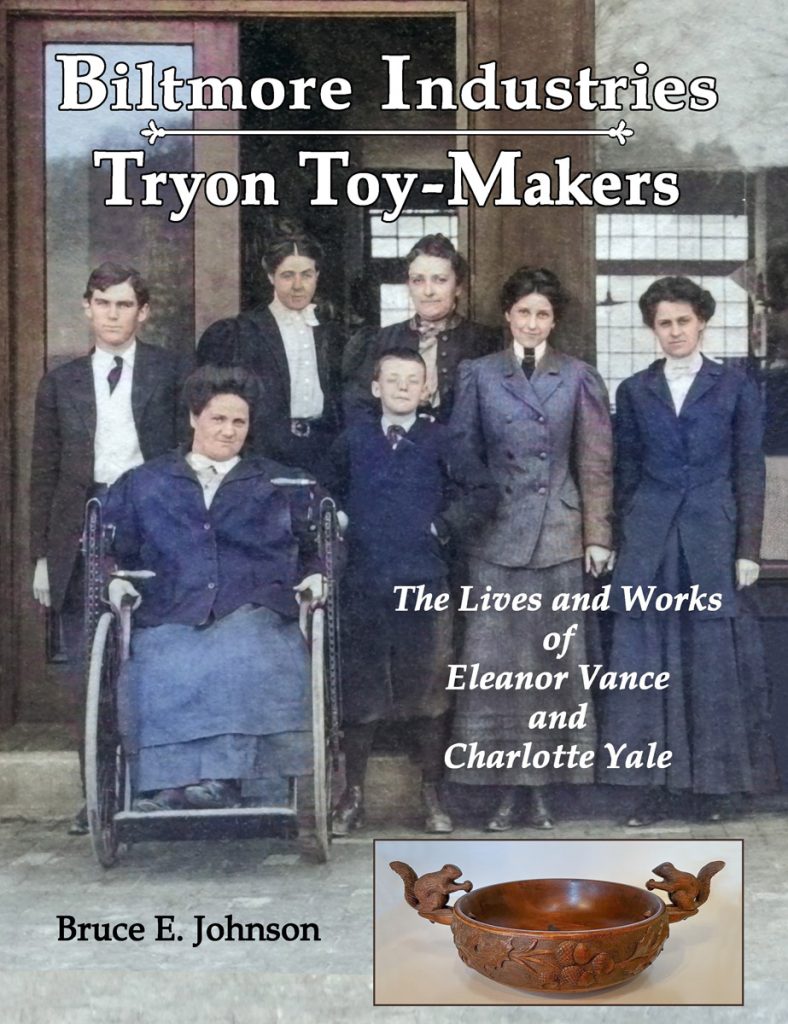 About Eleanor Vance & Charlotte Yale
"We came as tourists," a modest Charlotte Yale explained when asked about their 1901 arrival in Biltmore Village. Her partner, woodcarver Eleanor Vance, added, "Our only mission was to serve unnoticed and to work unseen."
From 1901 until 1943, Vance and Yale taught hundreds of young men and women in Asheville and Tryon how to construct, carve, and decorate exquisite Arts and Crafts bowls, trays, bookends, frames, furniture, and children's toys.
Eleanor Vance (1869-1954) had previously trained for ten years at the Cincinnati Art Academy, rising to become one of the finest woodcarvers of her era. At the age of 30, however, discouraged over her dim prospects as the first female professional woodcarver, she enrolled in Chicago's Moody Bible College, as did Charlotte Yale (1870-1958), who had studied music for four years at Oberlin College in Ohio.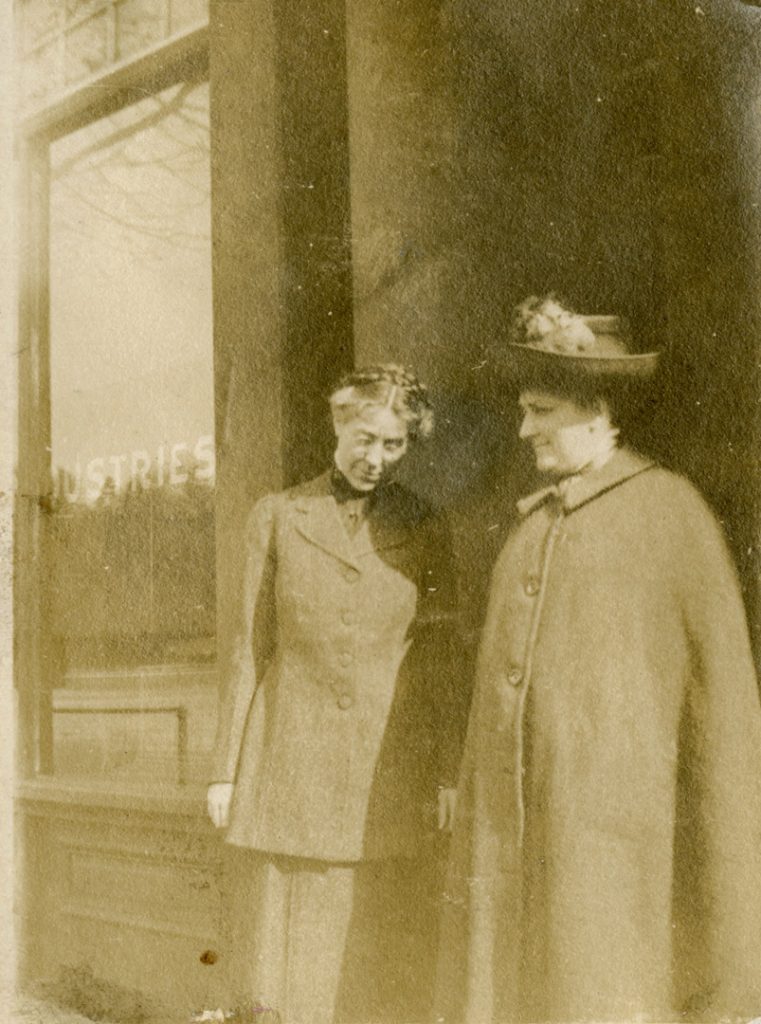 In 1901, the two young women settled in Biltmore Village, where they caught the attention of George and Edith Vanderbilt, who arranged for them to work as parish teachers at All Souls' Church. One of Vance and Yale's first projects was the founding of the parish Boys' and Girls' Clubs, which in 1905 evolved into Biltmore Estate Industries. Under Vance's instruction and Yale's management, their hand-woven homespun cloth and hand-carved items were soon being sold to tourists and townspeople, as well as being shipped across the country.
But George Vanderbilt's tragic death in 1914 set in motion a series of changes that resulted in the resignations of Vance and Yale in 1915 and the sale of Biltmore Estate Industries in 1917. Edith Vanderbilt sold it to Fred L. Seely, president of the Grove Park Inn. That same year Seely shortened the name to Biltmore Industries and moved the workers from Biltmore Village to the grounds of the Grove Park Inn.
Meanwhile, Vance and Yale had moved to the small town of Tryon and began teaching young men and women to become woodworkers. This time, however, they also introduced a line of colorful wooden children's toys. The toys were the finest made in the United States at that time and attracted national attention. Over time, three first ladies would visit their shop, among them Eleanor Roosevelt in 1934. It is said she bought toys to put under the White House Christmas tree for her grandchildren.
Today the works of Biltmore Estate Industries, Biltmore Industries, and the Tryon Toy-Makers and Wood-Carvers are being sought by museums and collectors within and beyond the borders of North Carolina. However, the lives and influence of these remarkable, humble women have remained unappreciated until now, as during their lives, they declined every opportunity to have their biographies written.
Bruce Johnson's book not only traces the lives of Vance and Yale but also serves as a reference guide for collectors, as it contains all of the firms' shop marks and detailed lists of their works.
Please Note
Free parking is available on-site for this event. There are no admission fees at Grovewood Village.
---
Have questions about this event?
Please email us at info@grovewood.com.