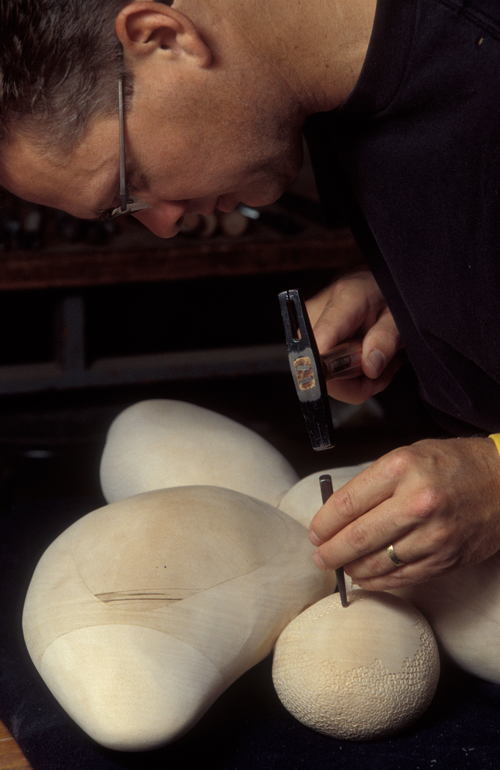 Brent Skidmore
Fine Furniture & Sculptural Wood Art
Brent Skidmore is an accomplished wood sculptor and furniture maker. He has been a resident artist at Grovewood Village since 2010.
Skidmore serves as Associate Professor of Art and Art History and Director of Craft Studies at UNC Asheville. He is also a co-founder of UNC Asheville's STEAM Studio, an educational space engaging the next generation of makers, engineers, artists, and entrepreneurs by encouraging innovation and collaboration.

Brent received his BFA in sculpture and functional art from Murray State University in 1987, followed by an MFA in sculpture from Indiana University in 1990. For over 20 years, he has taught at universities and esteemed craft schools across the country, including Anderson Ranch Arts Center, Arrowmont School of Arts, and Penland School of Crafts. His work has been widely exhibited throughout the United States and showcased in the Smithsonian Craft Show and SOFA-Chicago.
While Skidmore's background is in sculpture, he primarily makes fine furniture these days…when he's not teaching or working to promote change through collaborative making in the Asheville community. Although his studio practice is currently not full-time, he maintains an active commission schedule.
Studio Visits
Outside of our scheduled tour dates (second Saturdays, May – October), studio visits are by private appointment only.
Discover more about Brent Skidmore