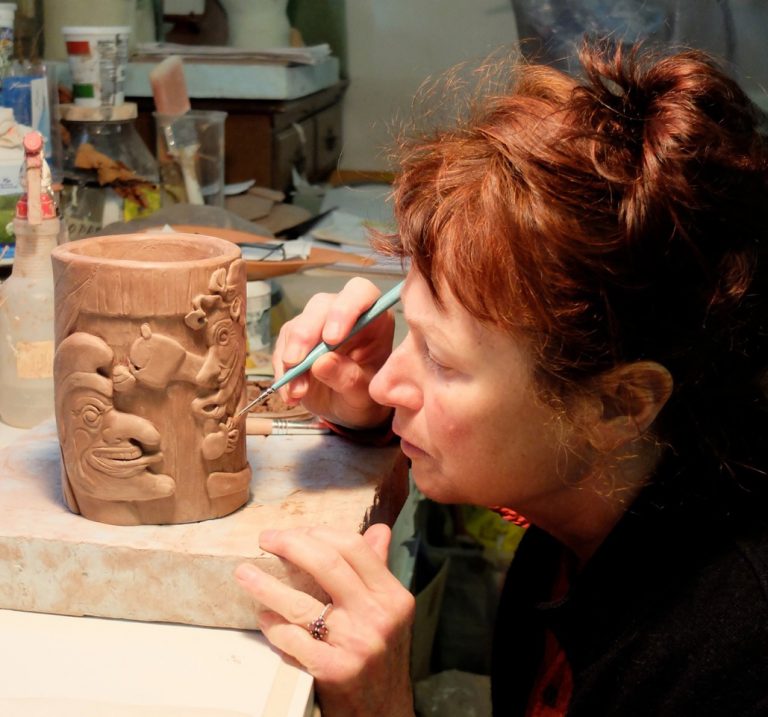 Ceramic artist Helen Purdum has been a resident artist at Grovewood Village since 2007. She began working with clay at age 17 and proclaims she did not choose clay as a medium; clay chose her.
After years of making a living in the corporate world, Helen moved to Asheville and devoted herself full-time to her craft, honing her skills as an artist at Penland School of Crafts. One class, instructed by Christina Cordova in 2005, especially influenced her.
The work and images that Helen Purdum sculpts are derived from people who have made impressions on her, "people whose faces seem to personify an ideal." All of her ceramic art is one-of-a-kind and as unique as the subjects that inspire her.
Studio Visits
Please note that outside of our scheduled tour dates (second Saturdays, May – October), studio visits are by private appointment only. Helen's ceramic work is often on display at Grovewood Gallery.