Dinner, Lunch + Brunch
Opened in 2022, Eldr features new American cuisine focusing on an ingredients-driven menu, natural wine, craft coffee and cocktails.
Chef Eric Burleson, a Spruce Pine, NC, native and a fixture on Asheville's local food scene for over 15 years, brings his signature culinary talents as well as his love of seasonal, Appalachian, and heritage-raised ingredients to every dish on the menu.
For hours and to make a reservation, visit eldravl.com.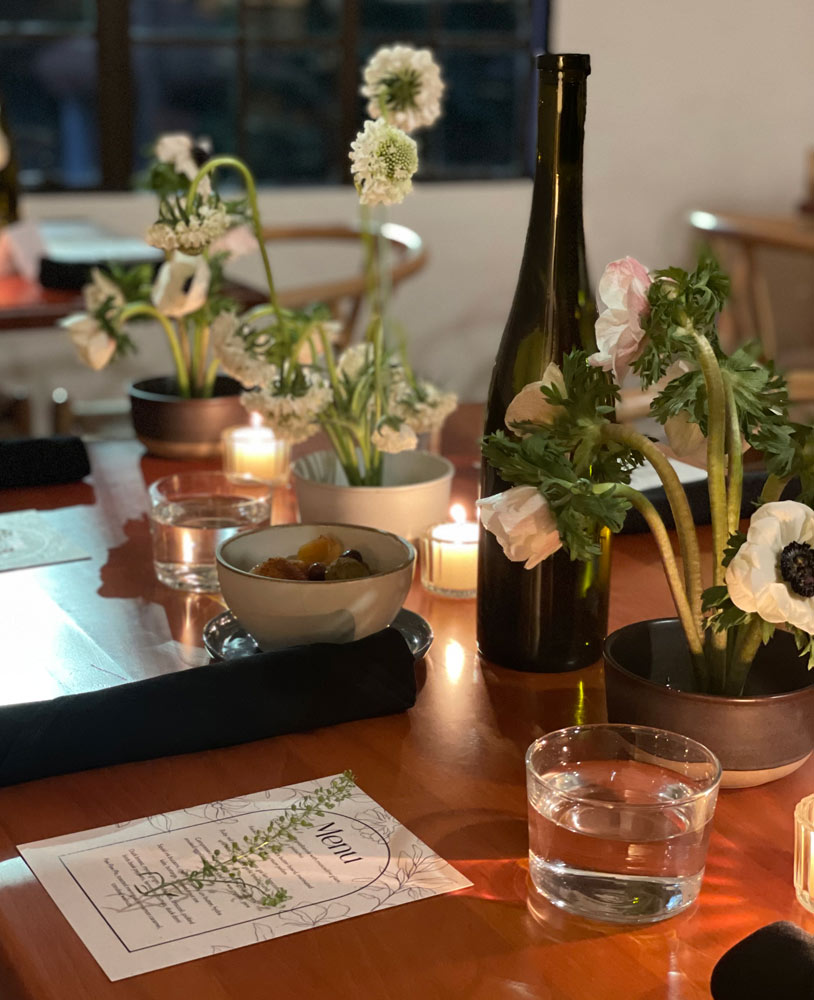 A Restaurant with a Side of History
Eldr is located in the former woodworking shop of Biltmore Industries. This Arts and Crafts enterprise grew from a craft education program formed in 1901 to provide local youths with valuable training and marketable skills in woodworking (and eventually weaving). Originally located in Biltmore Village and financially supported by George and Edith Vanderbilt, the little cottage industry established a reputation for quality craftsmanship, achieving national recognition at exhibitions in Jamestown, Knoxville, and San Francisco.
In 1917, Mrs. Vanderbilt sold Biltmore Industries to Fred Loring Seely, then-manger of The Grove Park Inn. Seely relocated the business to this location, and the woodworkers' primary focus became their smaller, hand-carved items. In addition to mail-order sales, the gift shop at The Grove Park Inn sold many of the Industries' bookends, serving trays, hearth brushes, bellows, and bowls.
Sadly, Biltmore Industries' woodworking shop did not survive beyond the 1940s. Occasionally, examples of their furniture and carvings surface at auction and still attract interest from collectors across the country.