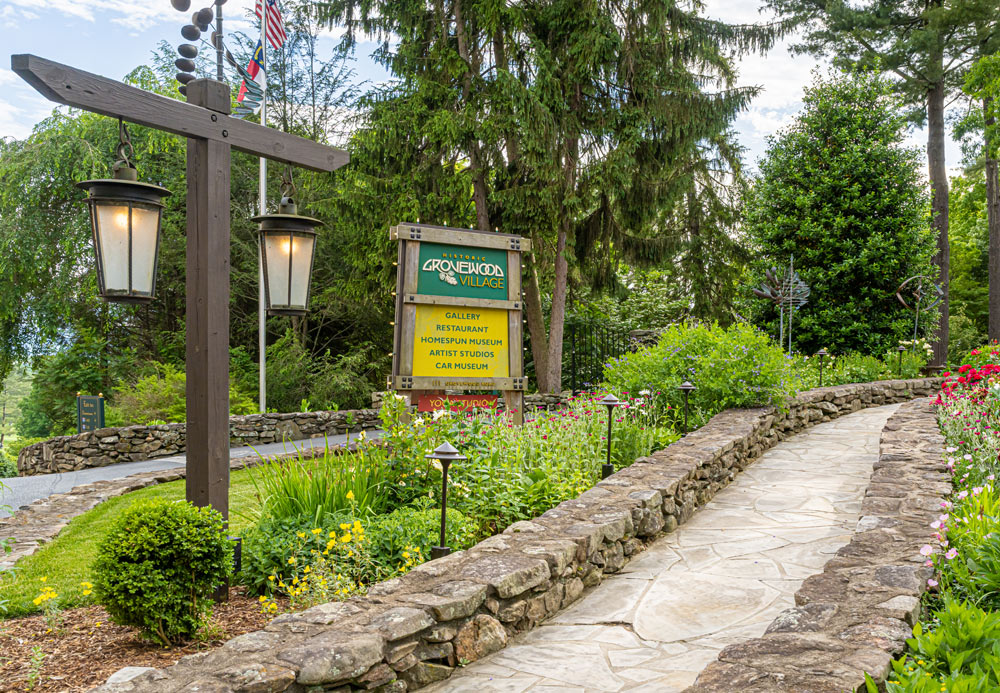 A Historic Property
Listed on the National Register of Historic Places, our property serves as an arts and crafts destination that offers a glimpse into an important part of Asheville's story. In 1917, Edith Vanderbilt sold Biltmore "Estate" Industries to Fred Loring Seely, then-manager of the Grove Park Inn (and Edwin Grove's son-in-law). Over the next few years, Seely constructed a total of 6 English-style cottages at this location to house the Industries weaving and woodworking operations. The business flourished and grew to become one of the largest handweaving industries in the world.
A Rich Craft Heritage
1901
Two graduates of the Moody Bible Institute in Chicago, Eleanor Vance and Charlotte Yale, came to Asheville to spend the summer. Vance, a formally trained woodcarver, began teaching young boys who lived in Biltmore Village (just outside the Vanderbilt's grand estate) how to carve wooden bowls and picture frames. Word of these free classes spread, and soon brought the attention of Edith Vanderbilt.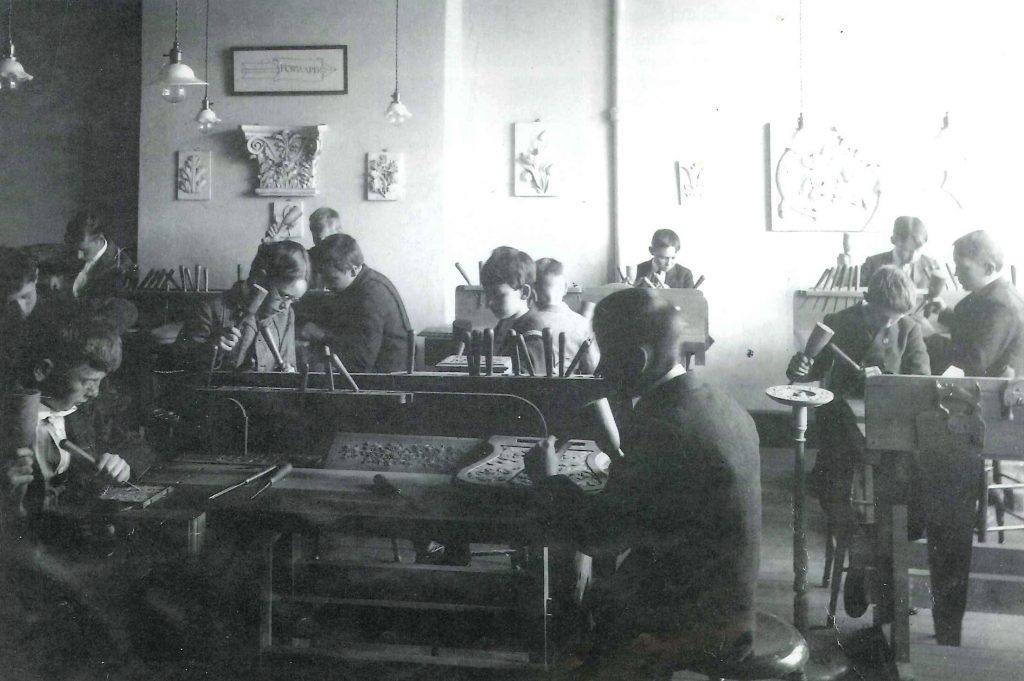 1905
Like Vance and Yale, the Vanderbilts were socially progressive individuals, interested in bettering the lives of the economically deprived youth of the Appalachian region. They lent their support and eventually subsidized the development of a craft education program/enterprise that would become Biltmore Estate Industries in 1905. Young men, as well as women, were taught to embrace craft as a livelihood.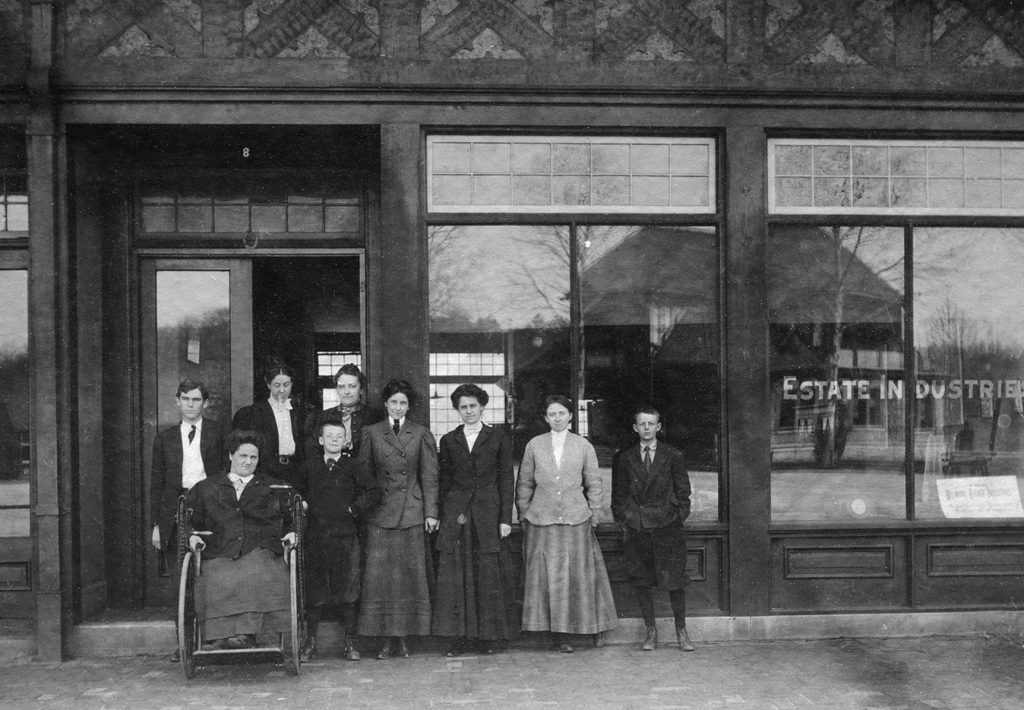 1909
By 1909, the best-selling Biltmore Estate Industries product was handwoven wool cloth. Woodworking was still important, but homespun was the future, and the little cottage industry expanded into more space in Biltmore Village.
1915
Eleanor Vance and Charlotte Yale decided that Biltmore Estate Industries no longer relied on their management. They moved 40 miles away to Tryon, NC and founded the Tryon Toy Makers and Weavers (later named Tryon Toy Makers and Wood Carvers).
1917
Due to financial troubles after her husband's sudden death, Mrs. Vanderbilt sold Biltmore Estate Industries to Fred Loring Seely, manager of The Grove Park Inn and Edwin Grove's son-in-law. "Estate" was dropped from the name, and in 1917 Seely moved the rechristened "Biltmore Industries" to this site.
1929
Under Seely's direction, weaving became the focus and business flourished. At its peak in the late 1920s, Biltmore Industries produced 950 yards of fabric a day and employed up to 100 workers. Seely used his connections with famous people to spread the word about the quality and wearability of Biltmore Homespun, and orders were shipped as far as China and Uruguay.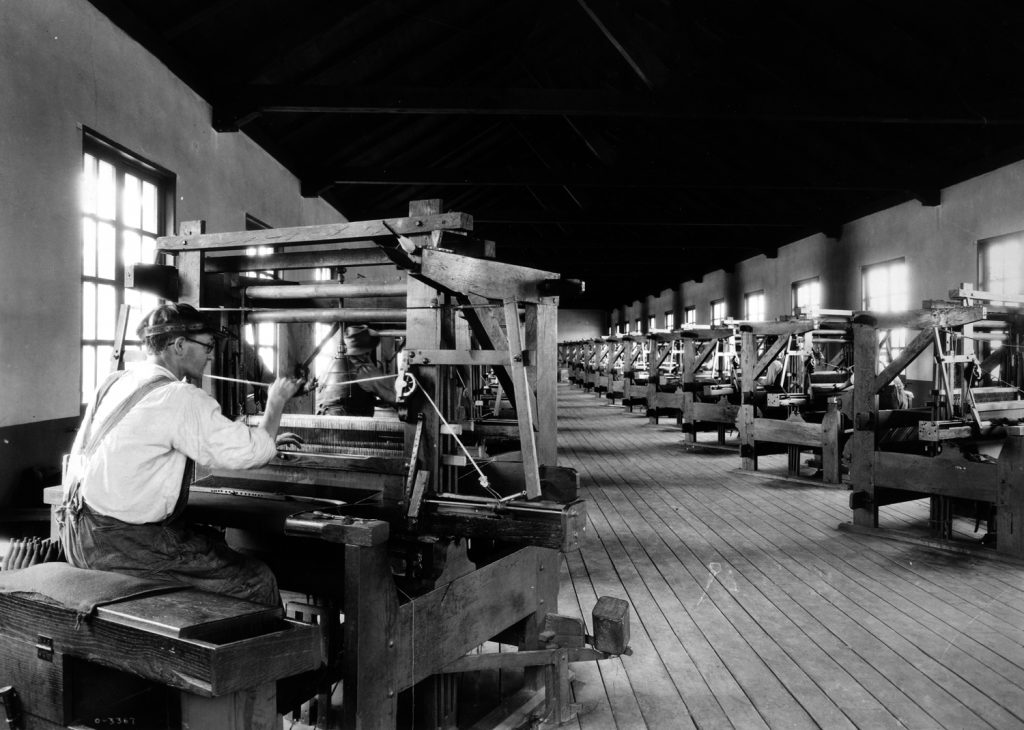 1942
Fred Seely died in 1942, and the demand for homespun began to dwindle as synthetic fabric cut into the market. Seely's son managed Biltmore Industries for a few years, but his heart wasn't in it, and the nationally acclaimed operation began to fall apart.
1953
Local entrepreneur Harry Blomberg, who was awarded western North Carolina's first Cadillac dealership, purchased the struggling Biltmore Industries in 1953. Harry hired back several former employees and provided the leadership and resources necessary to revive homespun production on a smaller scale.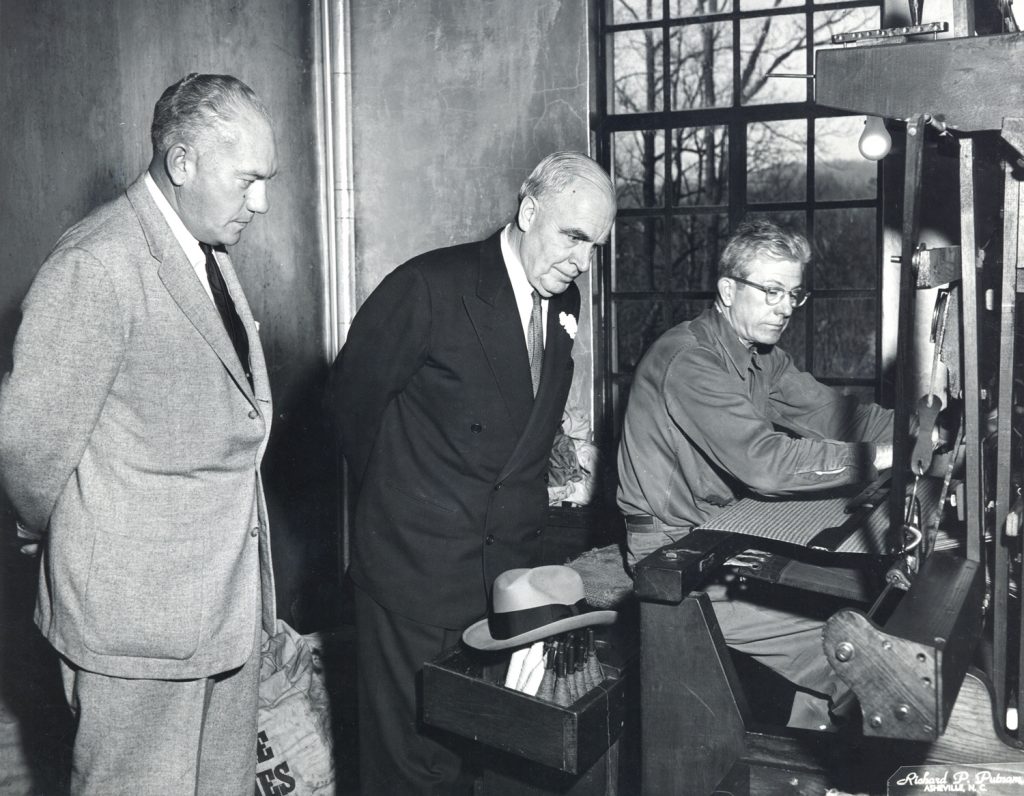 1966
After downsizing Biltmore Industries, the weaving shed – which once housed 40 looms – eventually became available to shelter Harry's antique car collection that he and his dealership had come to own over time. On June 20, 1966, Asheville's only antique car museum opened its doors to the public.
1981
Production of the famed handwoven wool fabric ceased, and Biltmore Industries fell silent.
1991
Upon Harry Blomberg's death in 1991, ownership of Biltmore Industries transferred to his daughters, Barbara Blomberg and Marilyn Patton, and his son-in-law, S.M. "Buddy" Patton.
1992
Harry Blomberg's family began an energetic campaign to revitalize and reshape the direction of Biltmore Industries, which resulted in the opening of Grovewood Gallery and working artist studios in 1992.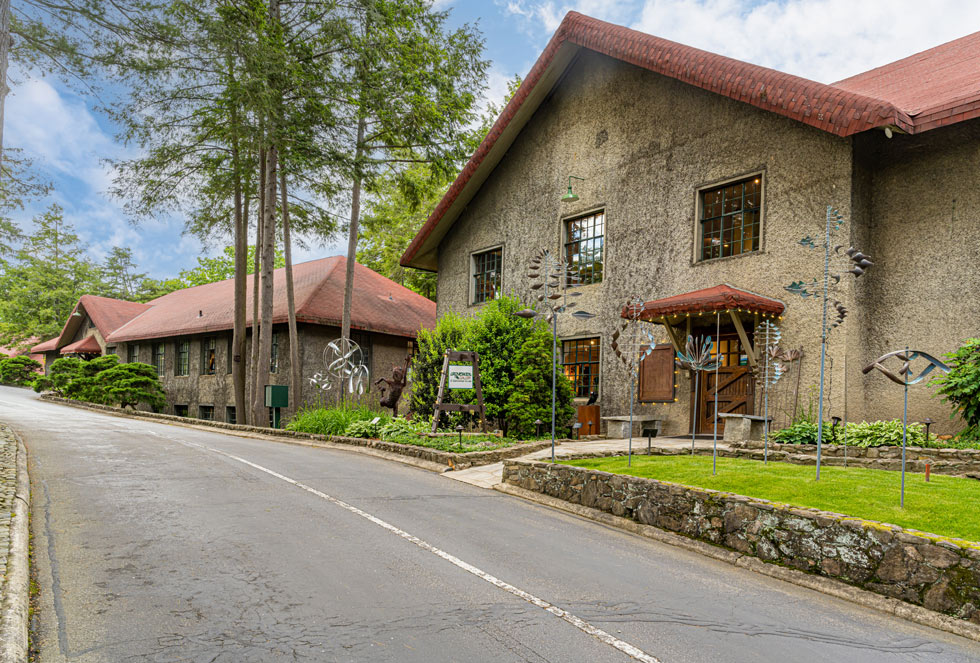 2002
Grovewood Gallery is named "Retailer of the Year" by NICHE magazine, the exclusive trade publication for independent retailers of American and Canadian fine craft. This award honors retailers for fair business practices, their commitment to supporting artists, and growing and strengthening the North American craft community.
2008
Grovewood Gallery is awarded "Retailer of the Year" again by NICHE magazine. This second win grants Grovewood a spot in the "Top Retailer Awards' Hall of Fame."
2017
In preparation for the 100th anniversary celebration of Biltmore Industries' home at this location, the Blomberg-Patton family rebranded this historic gem into Grovewood Village.