Charlotte Louise Yale (1870-1958) was far less forthcoming about her youth than her partner, Eleanor Park Vance. Before Charlotte's birth, her mother, Annie, worked as a hotel maid in Cheyenne, Wyoming, where her father, John Yale, was a desk clerk. The couple traveled to Connecticut for Charlotte's birth, but her father, who was not of the Yale Lock Company family, appears to have left his wife and daughter soon thereafter. Charlotte later stated that she lived in Cheyenne before enrolling in Oberlin College in Ohio in 1888. She also indicated she subsequently studied pottery at Alfred University before enrolling in the Moody Bible Institute in 1898, along with Eleanor Vance.
In 1901, Charlotte joined Eleanor in assuming responsibility for Eleanor's widowed mother, whose failing health prompted the trio to move south to Biltmore Village, the manorial town supported by George Vanderbilt, whose 146,000-acre estate was located on the southern border of Asheville, NC.
When in 1905, Charlotte and Eleanor agreed to manage the newly-formed Biltmore Estate Industries, supported by George and Edith Vanderbilt, it was Charlotte who became the business manager. While Eleanor directed the woodcarvers and woodworkers, it appears to have been Charlotte who, with Edith Vanderbilt, was responsible for teaching the young women how to weave bolts of homespun cloth to be made into suits for men and women. In the process, George Vanderbilt paid for Charlotte and Eleanor to travel to England to learn more about transforming raw wool into finished cloth.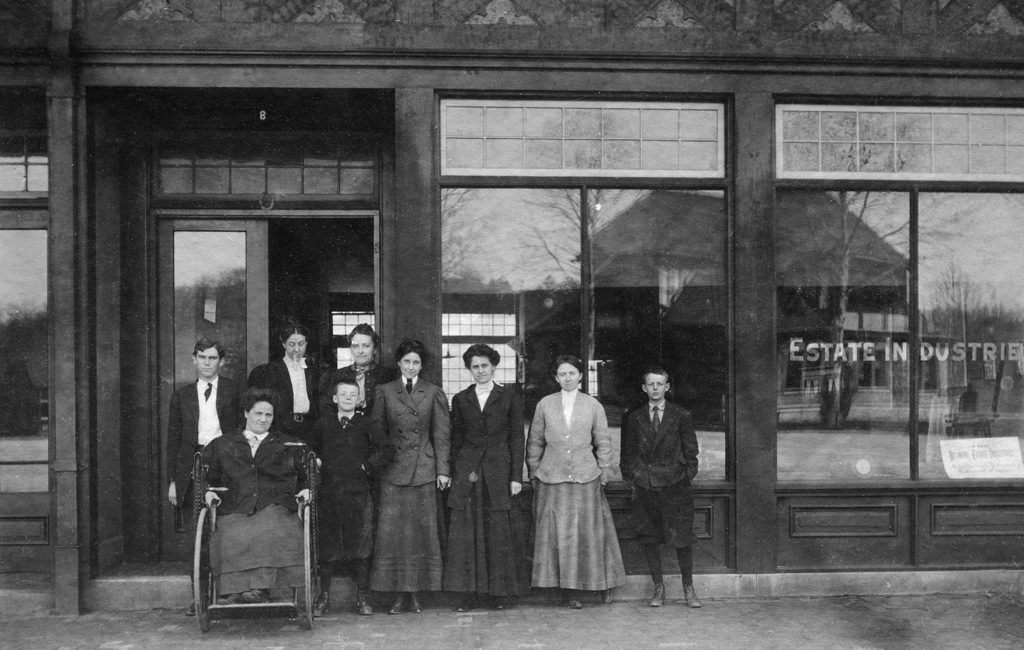 In 1915, the two women, along with Eleanor's mother, moved to Tryon, NC, and again it was Charlotte who served as the business manager, this time for the Tryon Toymakers and Weavers. Eleanor provided the designs for their young woodworkers and woodcarvers while Charlotte handled the business affairs. Once again, Charlotte provided instruction for young women working on looms, but this time, they worked with cotton rather than wool to avoid competing with Biltmore Industries. After a trial period, the weaving experiment was dropped, in part because of challenges dying cotton presented. Instead, the women concentrated on painted toys and carved wooden bowls, trays, bookends, and related items.
In 1936, when both women were in their sixties, they turned Tryon Toymakers over to new owners but continued to serve as advisors. Charlotte Louise Yale and Eleanor Park Vance lived their remaining years in Tryon. Eleanor passed away in 1954, followed by Charlotte, at age 88, in 1958. They are buried beneath a tombstone Eleanor may well have designed featuring a pair of dogwood blossoms.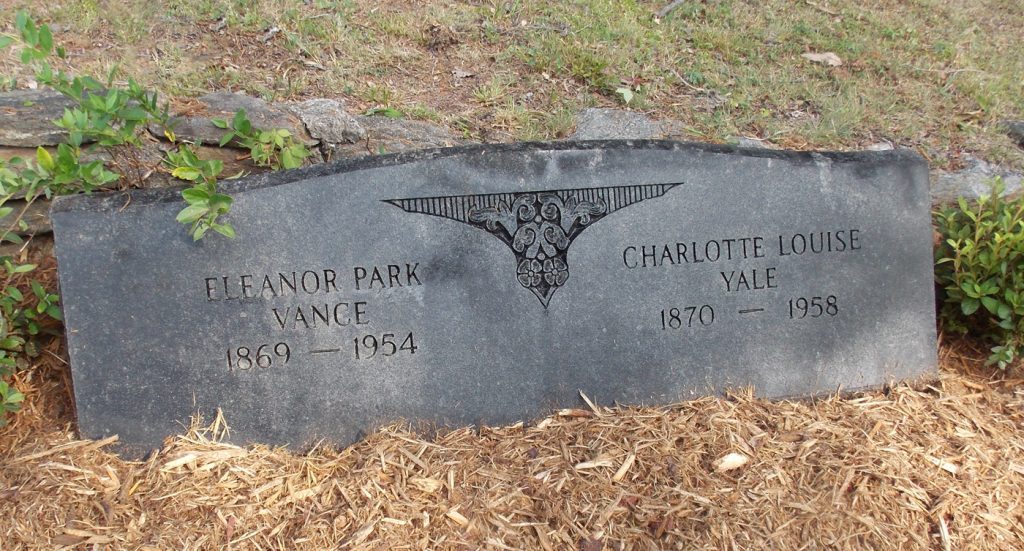 Written by Bruce Johnson – Director of the National Arts & Crafts Conference at The Omni Grove Park Inn