Cars & Coffee at the Estes-Winn Antique Car Museum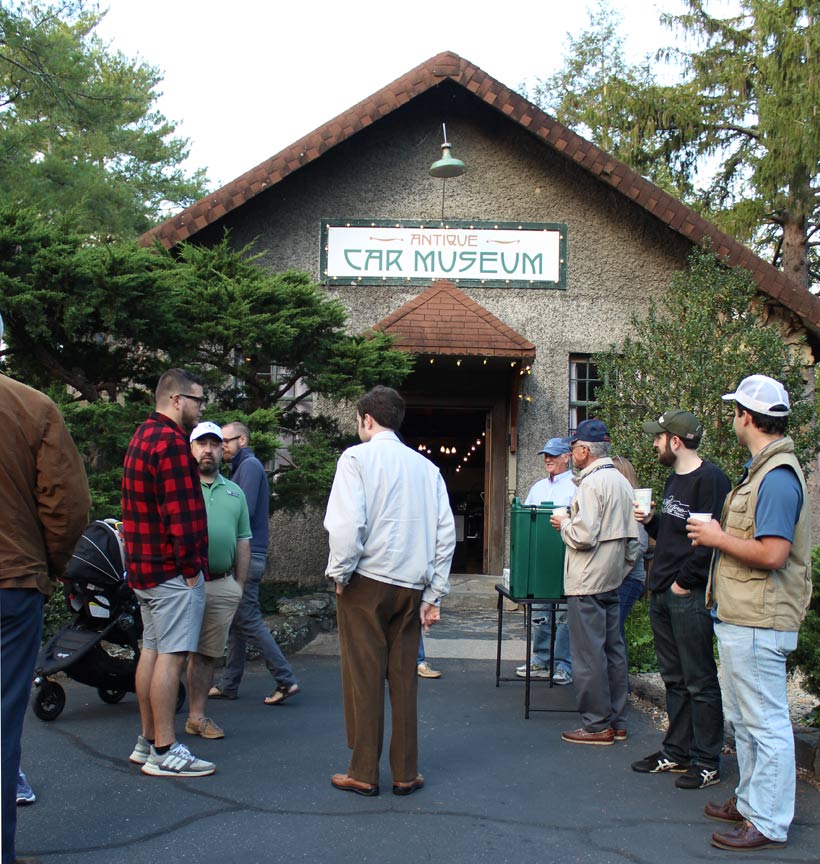 On what was the first Sunday of autumn, the Estes-Winn Antique Car Museum hosted its first Cars & Coffee gathering. This was an informal event, where antique car owners could come and go as they pleased throughout the morning. Visitors to Grovewood Village and our museum could partake in a hot coffee and fresh donut on their way in to see our collection of cars. One thing many visitors don't realize is that many of the cars in the museum were sold brand new in Asheville and spent most of their lives here. They tell the story of their owners and their journey through the many evolutions of Asheville over the last 100 years. As a collection, they have been together for more than 55 years!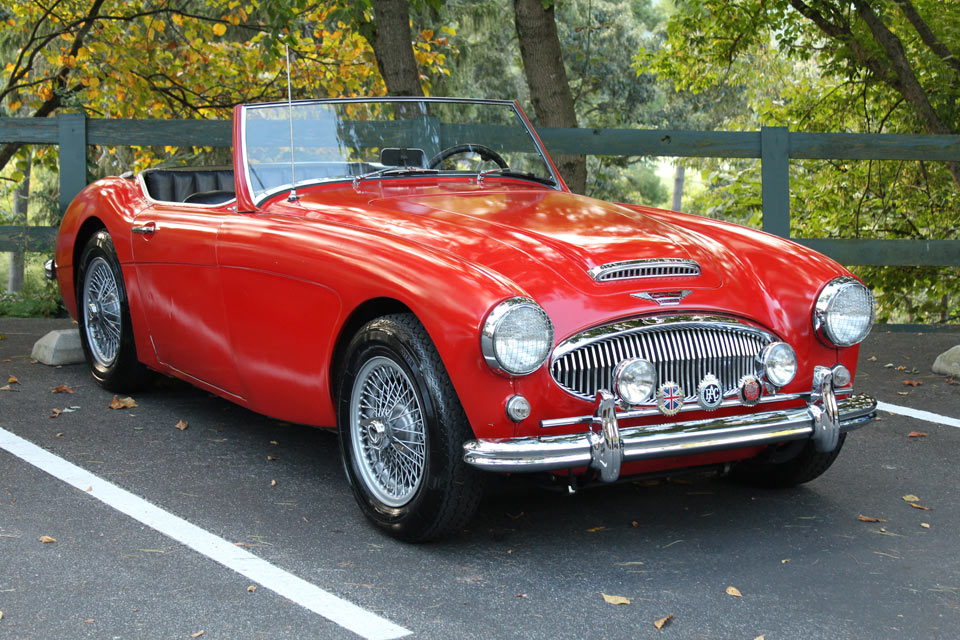 The event drew a wide variety of vehicles from the WNC Land Rover Club, The British Car Club of WNC, and The Mercedes Club of America, Southeast chapter. There were American, British, Japanese, and German vehicles that all attended this event. Some of the cars had been revived out of a several-year slumber and just needed this show as an extra push to get back on the road again.
The WNC Land Rover group had a wide array of Land Rovers, from 1960s era Series 2 and 3 Rovers, to a Range Rover Classic and a now vintage Discovery 2. The camaraderie was contagious, as visitors milled about the museum parking lot, sipping coffee, munching hot donuts and chatting about their cars.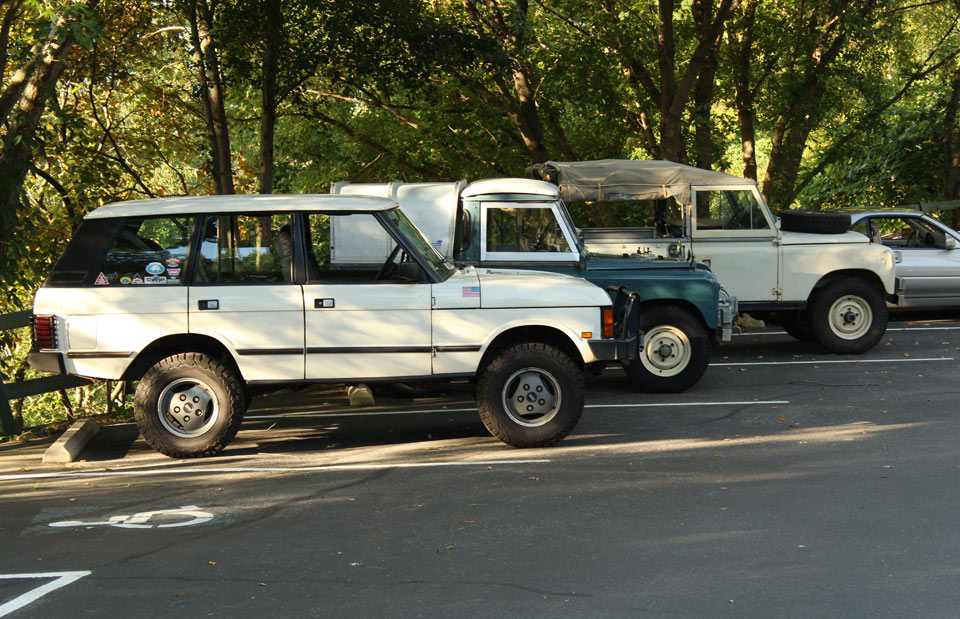 Grovewood was an idyllic setting for these classic cars, as it has the feeling of a quiet English village. The thing about antique cars is that most car enthusiasts and general visitors are curious to understand why a person likes a certain type of car. It was so special to see people of all walks of life and varied interests just enjoying the moment, the weather and a common bond.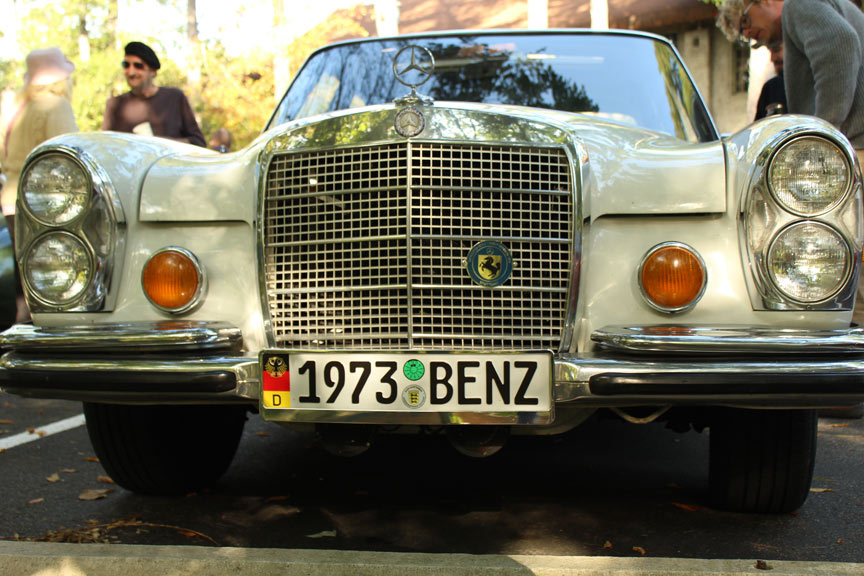 As visitors admired each other's cars and got their fill of refreshments, they wandered inside the car museum to view Harry Blomberg's car collection. Harry's collection doesn't have a particular theme, other than he collected cars that made a significant mark in Asheville. This could have been due to the rarity of their model or a special connection with the owner, but it was not related to monetary value or anyone else's preference. Harry collected these cars because he truly loved cars!
For many of the Cars & Coffee attendees, this was either their first time seeing our collection, or they had visited the museum many years ago in their youth. Many of the attendees were surprised by how much Asheville history is hanging on the walls of the museum. Still sipping coffee and clinging to the fast-moving morning, our visitors were eyeing every detail of the cars and smiling at how much cars have changed over the years.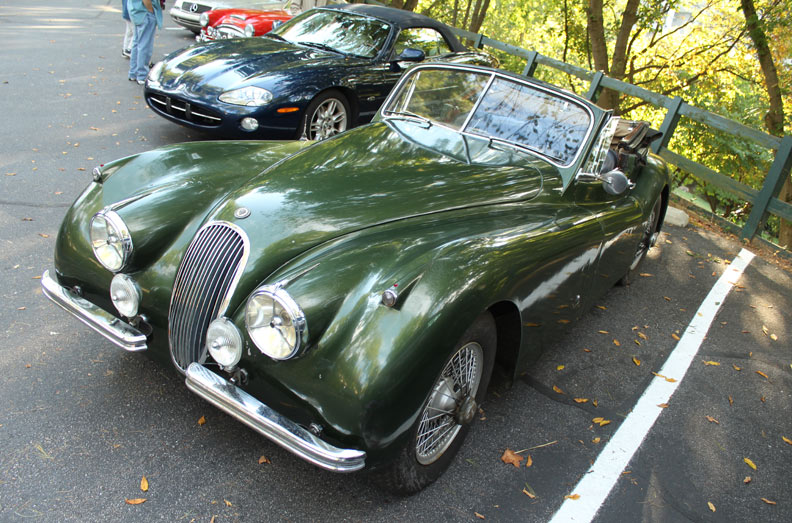 As the sun began to warm the cool air and rose over the treetops, the gathering began to break up. The smell of oil and gas filled the air as the mismatched band of cars paraded down our drive, gently rumbling away. Visitors to Grovewood Gallery and Eldr restaurant smiled, pointed and waved as all of our new friends departed for the day. We hope to host more of these types of events in the future and continue to share this special place and car collection with visitors and locals alike.
---
Written by Heath Towson, founder of Mountaineer Motor Tours in Asheville.