The 1957 Cadillac Eldorado Brougham – A Statement on Wheels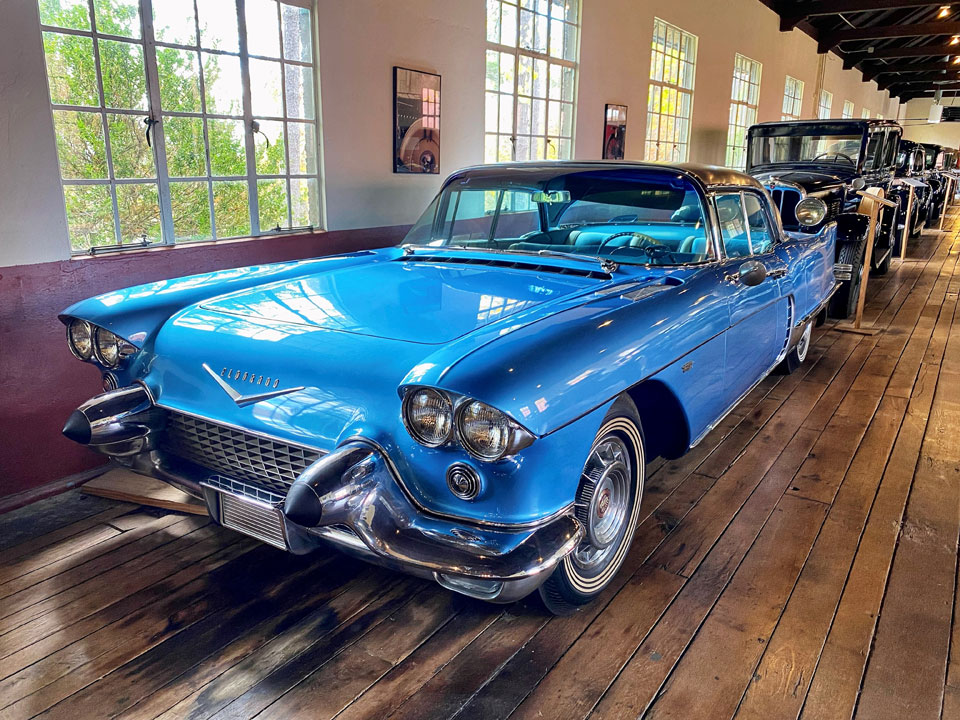 Undoubtedly, the crown jewel of our antique car collection is the 1957 Cadillac Eldorado Brougham. Upon entering the museum, your eye is immediately drawn to its splendid "lake placid blue" exterior. An automotive work of art, this five-passenger super luxury sedan offered the latest and greatest technology and was priced at almost three times the regular value of a Cadillac. Only 400 of these cars were handbuilt in 1957 and 304 in 1958. These limited-production vehicles were driven by the rich and famous, including Bob Hope, Conrad Hilton, Aristotle Onassis, and John Wayne, to name a few.
Our museum docent Heath Towson, also the founder of Mountaineer Motor Tours, has spent the past few months researching our Eldorado's history and its original owner, Edith Bryant. So keep scrolling to learn more about this 1957 "dream car" and the remarkable Mrs. Bryant.
Mrs. Bryant and Her Magnificent Eldorado Brougham
By Heath Towson
What did the 1957 Cadillac Eldorado Brougham mean to the world? How did one come to live in Asheville for 65 years with only one owner? This was an unbelievably exceptional car produced by Cadillac, not to make a profit but to make a statement to the world.
According to Cadillac's figures, the 1957 Eldorado Brougham was priced at $13,800, while a new Rolls Royce was $13,000. The average home price at the time was $12,220. Despite this incredible price, Cadillac was said to still lose $10,000 on each Brougham sold. The main goal for Harley Earl and his design studio at General Motors wasn't necessarily to make a profit, but to make you feel a certain way when you experienced one of their cars. The top brass at GM might have disagreed with this sentiment, but they still made plenty of profit and lots of money on their other models. This mindset would keep these exceptional designs coming for the next decade.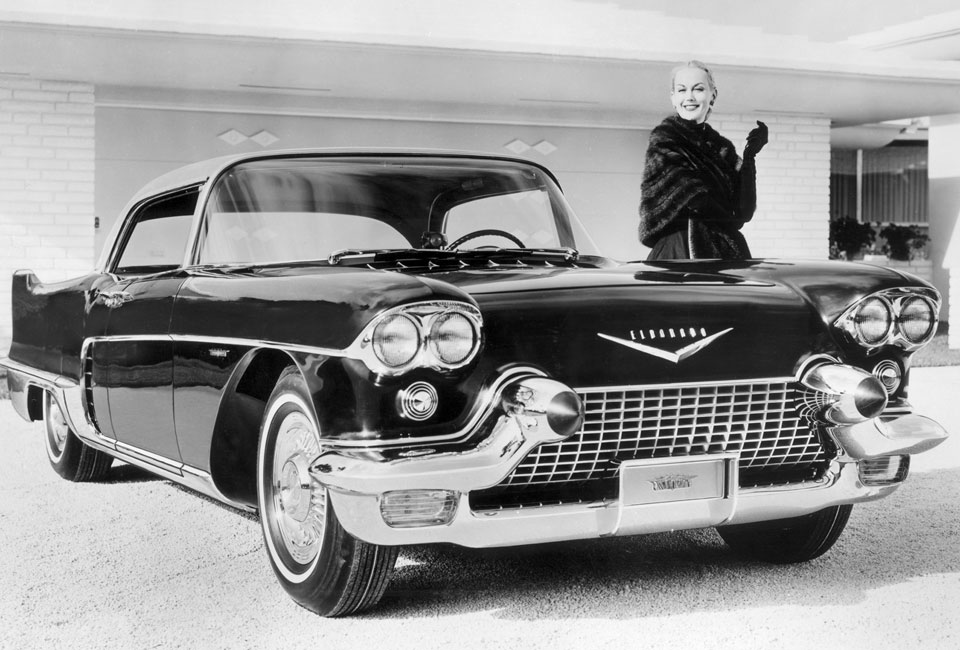 Only one of these cars was ever sold in Asheville, North Carolina, and it was probably one of the only Eldorado Broughams to cross through town. This particular Brougham would have been a one-of-one example in Asheville that was certainly noticed when it glided into the porte-cochère of the Biltmore Forest Country Club. Piloted by a chauffeur named Roscoe, its arrival would have been announced by a whisper-quiet V8 engine and a Mrs. Edith Bryant riding comfortably in the back seat. Mrs. Bryant would continue to ride in the back seat, never driving the mighty Eldorado in the almost fifteen years she owned it until her death in 1970.
Edith (Moorhead) Bryant was born in Covington, Kentucky, in 1876 to Jennie and Samuel Moorhead. Her father, Samuel Moorhead, was one of the top executives at the Liggett and Myers Tobacco Company, which would become the L&M Cigarette Company. She graduated from Miami University in Oxford, Ohio, in 1896. She was one of only 25 women to do so that year. Edith moved to New York City in the 1890s, where she began her involvement with the Central YWCA of New York City and volunteered her services in their work. She was asked to teach a class and taught young women to sew there.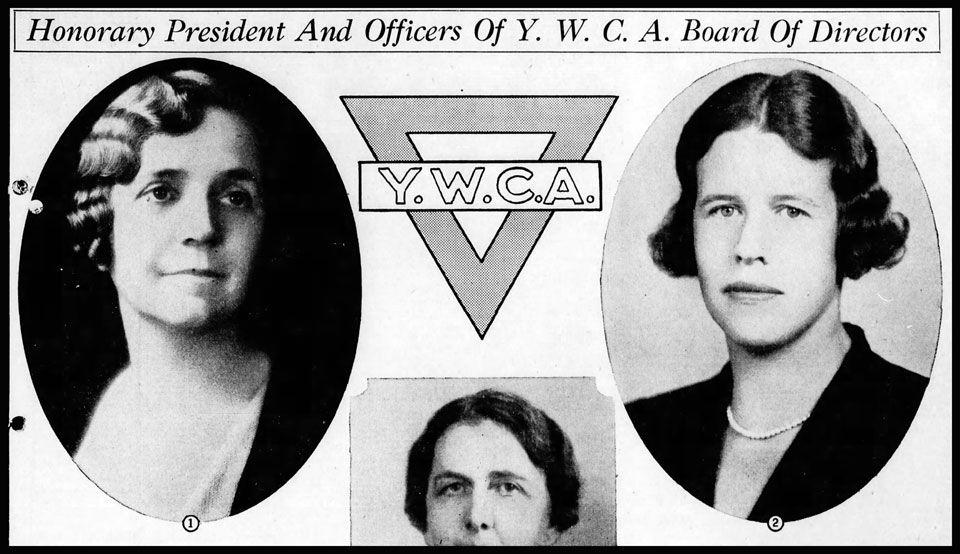 Edith was married in 1905 to the wealthy industrialist Charles Bryant and moved to Asheville, North Carolina, the same year. Charles had moved to Asheville from Ohio to open the Champion Paper and Fibre Company in Canton, North Carolina. He had a background in industrial fibers and had amassed a considerable fortune in finance and investing. He and his family decided to make their home in the newly developed Biltmore Forest at 21 Eastwood Road in the late 1920s. According to the Asheville Citizen, they maintained an impeccable garden and had lovely grounds on their estate. Charles even served as mayor of Biltmore Forest for several terms. Sadly, Mr. Bryant died in 1946, while his wife Edith outlived him for another 24 years.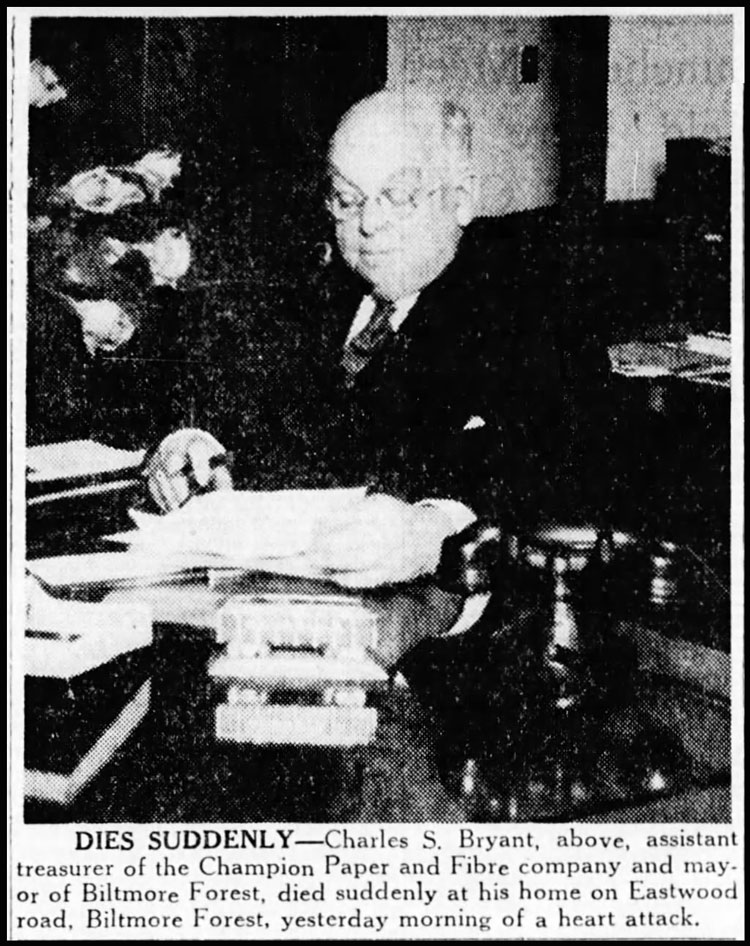 Edith was long involved with the YWCA in Asheville, as early as 1923. She, along with many other volunteer workers, started a campaign to raise funds to erect the former YWCA administration building at 13 Grove Street. This building was opened in 1924. It currently houses the Scandals Night Club.
In 1925, she became president of the Asheville YWCA, and she and her mother, Mrs. Jenny Moorhead, became life members. She would go on to help raise money to construct a pool for women and girls of the city to have a place to swim that was all their own. Another need she recognized in Asheville was affordable temporary housing for young businesswomen. Mrs. Bryant spoke with her father about this need, and in 1933 when he passed away, the YWCA learned that he had left $100,000 to construct such a home, which was to be approved and sponsored by the YWCA. The home was named Moorhead House and was opened on November 21, 1934. Edith's service included both the Central YWCA branch on Grove Street and the Phyllis Wheatley Branch on South French Broad avenue.
Edith Bryant was not only a woman of significant means and commitment to her community but also one of good taste. When it came time to purchase what would become her last car, she chose the best car money could buy and the best model Cadillac offered – the 1957 Eldorado Brougham. There was only one man to see in Asheville when you wanted to buy a Cadillac – Harry Blomberg. Mrs. Bryant specially ordered this car from Harry's Cadillac, located on Haywood street, across from where the Pack Memorial Library stands today. Cadillac's motto at the time was "the Standard of the World," and this car exemplified this statement in every way.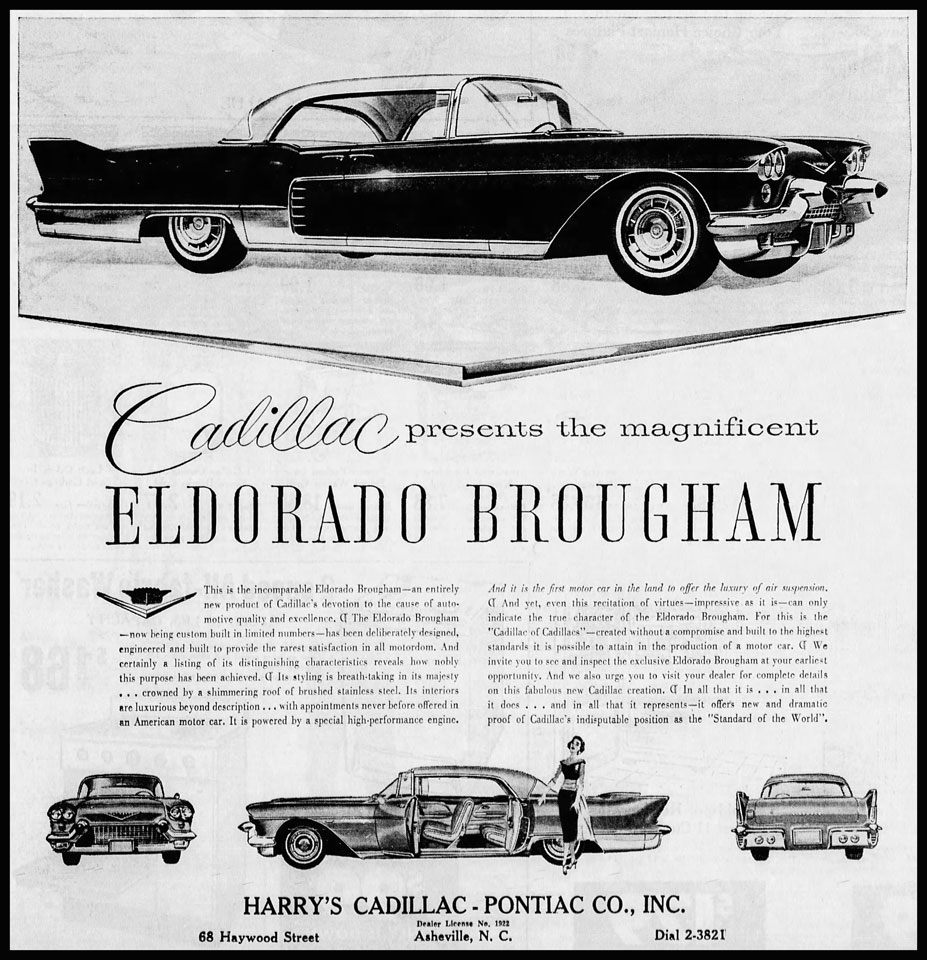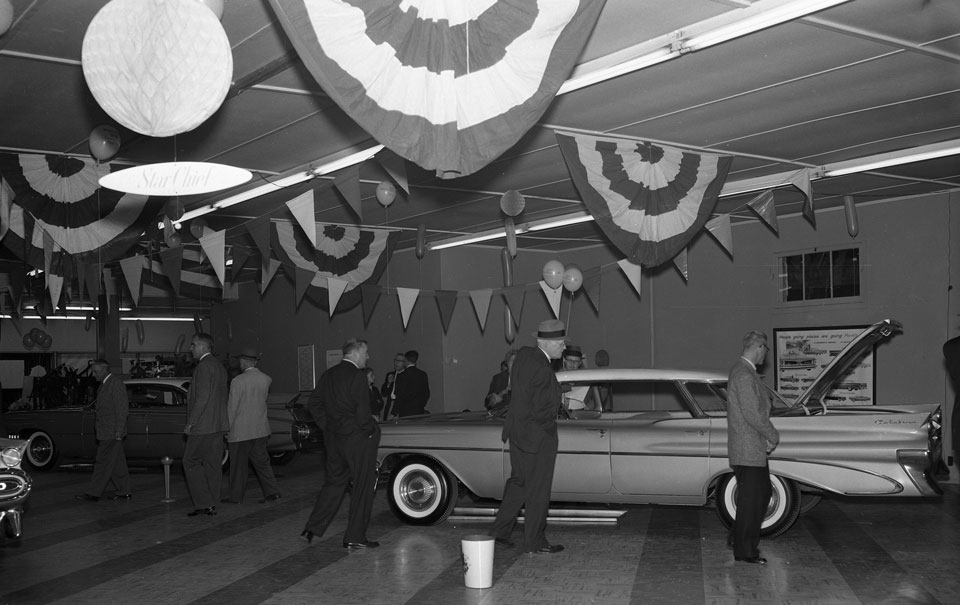 During 1957, Cadillac only produced 400 of the Eldorado Brougham model, which featured a stainless steel roof and trim. Each car was hand-built and featured many unique, high-tech options. The Brougham in the Estes-Winn Antique Car Museum is car #149 out of 400, according to the Cadillac Eldorado Brougham registry. It is painted in metallic Lake Placid Blue, nicknamed "Sinatra Blue," because it was thought to resemble the color of his eyes. Frank Sinatra owned a 1958 Eldorado Brougham, which was a deep maroon color rather than "Sinatra Blue."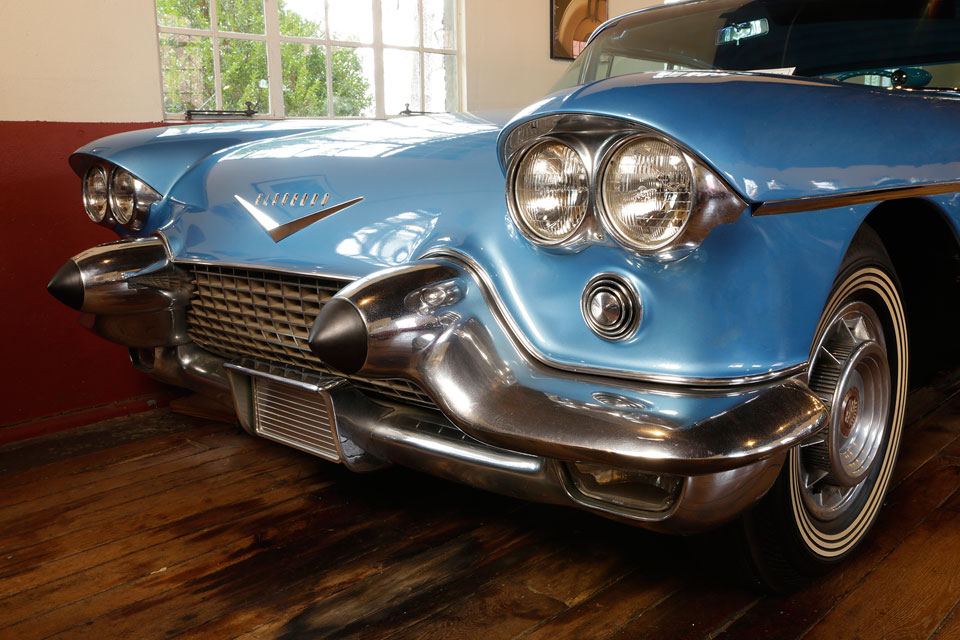 Mrs. Bryant was 81 years old when she purchased this new car in 1957. Her Eldorado was built on June 10th, 1957, at Cadillac's Clark Street Assembly Plant in Detroit. Mrs. Bryant, along with her chauffeur and grandson, James Rickert, all traveled to Detroit to pick up the car and drive it back. Unfortunately, they suffered one of the Eldorado's most notorious problems, air suspension failure. The air suspension collapsed, leaving the car resting on its frame and undrivable. It had to be repaired on their journey home before finally making it back to Asheville. It later was converted to coil spring suspension, but the museum still has all of the parts of the original air suspension that Harry and his service department removed.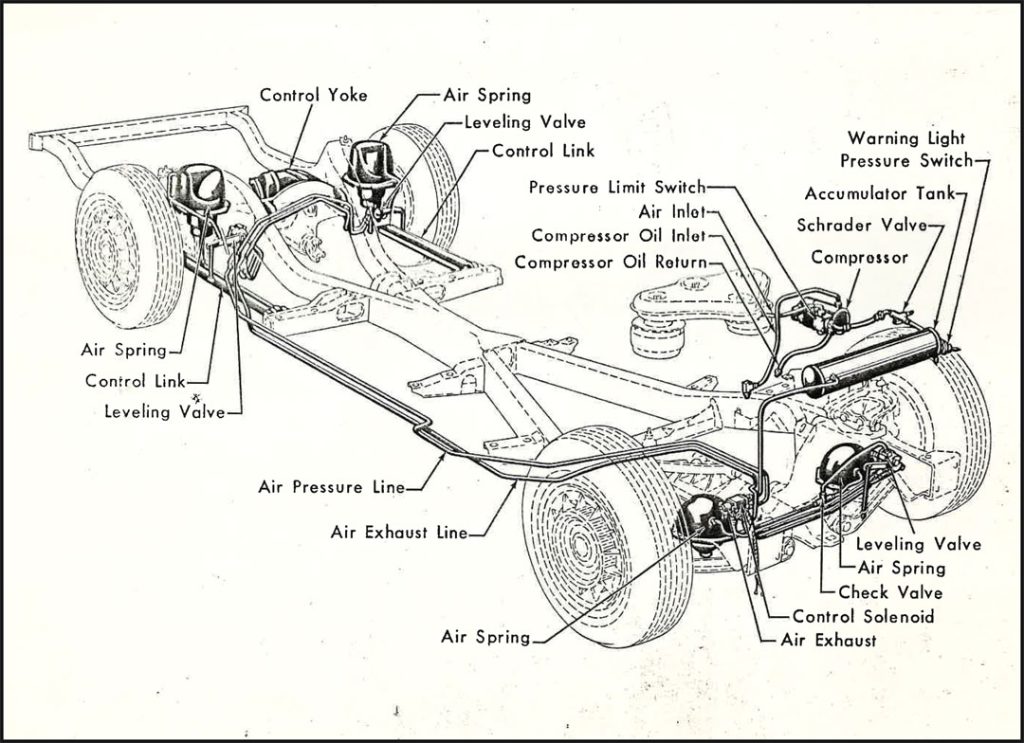 The 1957 Eldorado contained a whisper-quiet, 365 cubic inch V8 engine, with two four-barrel carburetors producing 325 horsepower. All engines picked for the Eldorado Brougham were sound tested to procure only the quietest engines for these cars. This engine was backed by a four-speed Hydramatic transmission for ease of piloting this sleek craft around. It featured dual exhaust and a pillarless door design that was made to have complete air flow with the windows down.
Fanciful Features for 1957
Every Eldorado Brougham came standard with the following features:
Air Conditioning
Memory Seats
Power Windows & Vent Windows
Power Seats
Power Door Locks
Throughout the interior of the car, small little luxuries were hidden and included a custom-fitted cigarette case in the glove compartment, tissue dispenser, vanity compact and lipstick, a stick of cologne, four metal magnetized gold-finished drinking cups (shot glasses) that mounted to the glovebox door and a vanity mirror. The rear armrest contained a storage compartment, which came complete with a notepad and gold-plated Cross pencil, a portable vanity mirror, and an atomizer complete with perfume. Sadly, we do not have any of these items in Mrs. Bryant's Cadillac today.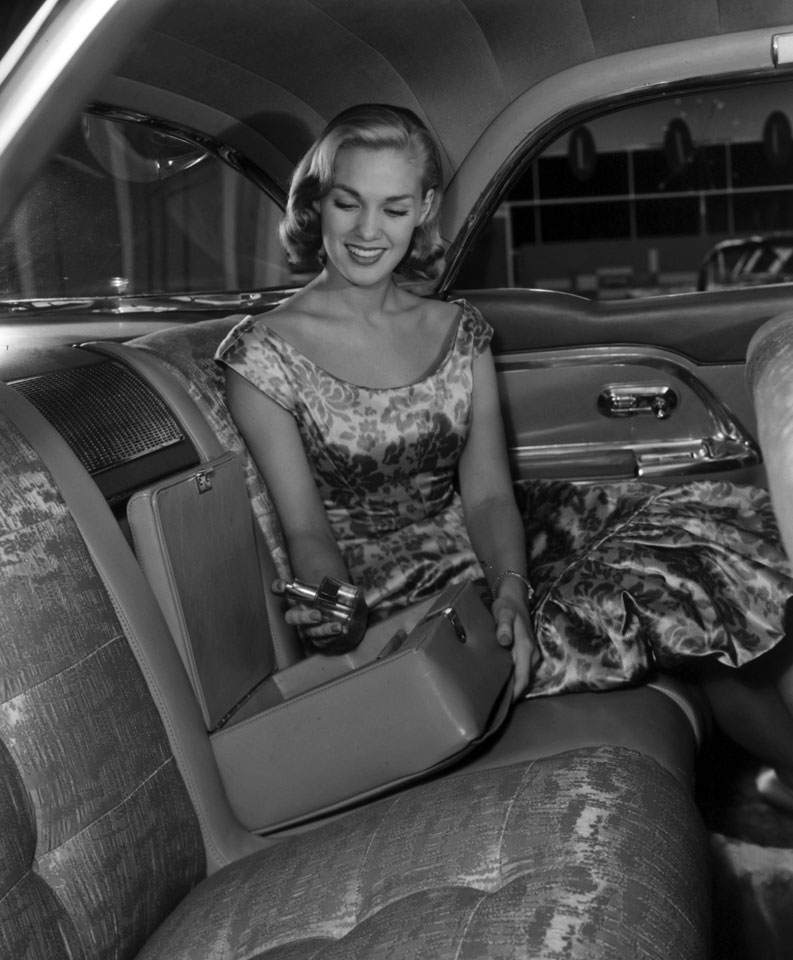 This sleek, beautiful automobile is 18 feet long and weighs 5,315 pounds. The Eldorado is about the same length as a modern-day extended-wheelbase Cadillac Escalade SUV. To cover all of this expansive sheet metal, the following paint colors were offered in 1957:
Ebony
Chamonix White
Wimbledon Gray
Deauville Gray
Lake Placid Blue
Copenhagen Blue
Fairfax Blue
Jamaican Green
Laurentian Green
Plantation Green
Manila
Sandalwood
Kenya Beige
Nairobi Pearl
Maharani Maroon
The Eldorado Brougham also featured one of the first all-transistor radios ever presented in an automobile. It featured an electrically operated antenna that rose automatically to the desired height when the ignition and radio were on. The antenna would then go back down automatically when the car or radio was turned off. In 1957, Frank Sinatra's voice would have wafted softly across the dashboard-mounted speaker, echoing the sounds of the local hit AM radio station, WISE.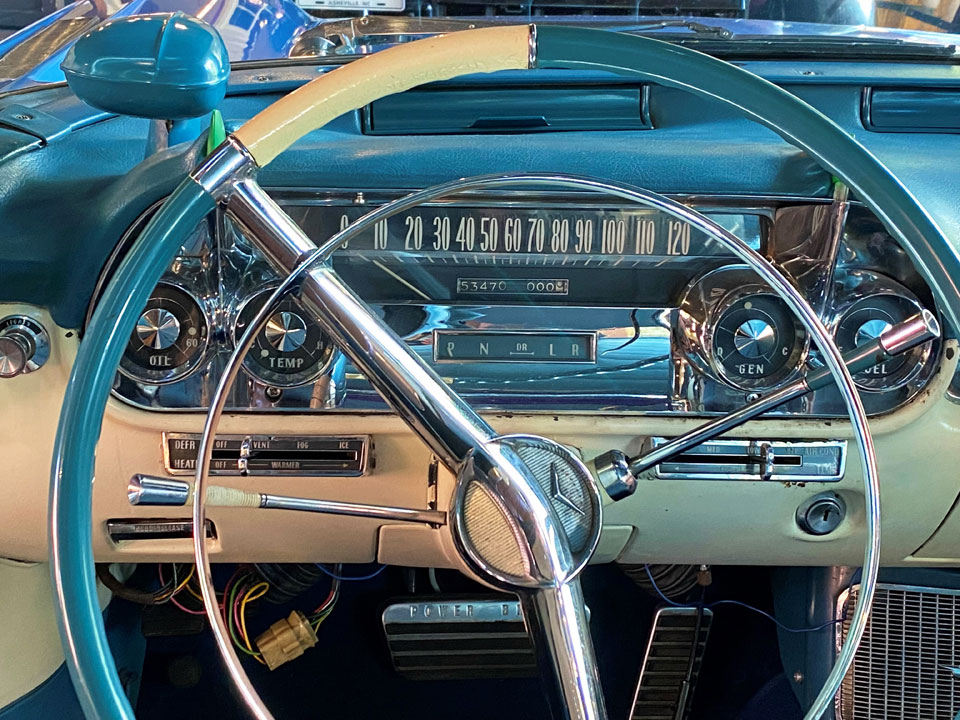 Edith would have ridden around in this car to All Souls Cathedral in Biltmore Village, Biltmore Forest Country Club, the French Broad River Garden Club, and all over downtown Asheville among the many civic organizations she was part of. The car only has a little over 53,000 miles to this day.
Harry Blomberg purchased the Eldorado back from Mrs. Bryant's daughter, Anna Catherine Bryant Rickert, in the early 1970s, and the car was added to our museum collection in the early 1980s. The exterior was repainted in 1997 by David Boggs at Harry's body shop. The car was said to be shipped with white carpet, which was changed to blue at some point. All of the interior fabric and fixtures appear to be original. Mrs. Bryant's Eldorado continues to be a stand out in our collection and draws the most attention from visitors today, citing it as their favorite car!
---
Do you have any information? If you remember anything about our 1957 Cadillac Eldorado Brougham, or if you have any images of Mrs. Bryant with the car, please email us at info@grovewood.com.