Artist Spotlight: Josh Coté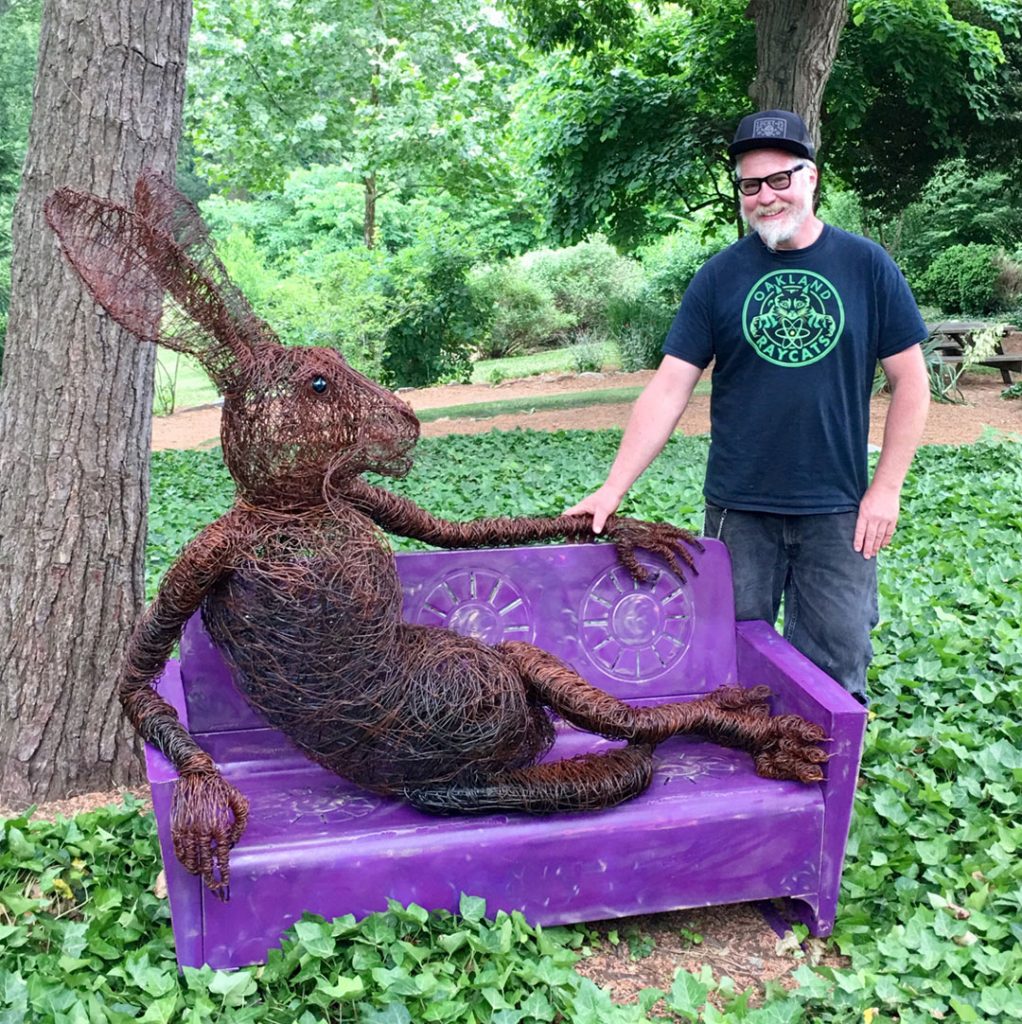 If you've been to Grovewood Gallery in recent years, you've probably been mesmerized by the human-size hare sculptures that dot our sculpture garden. These are handmade by Bakersville, North Carolina, artist Josh Coté, known for his unique and fanciful wire sculptures of wild and mythical creatures. Some of his clever creations take months and miles of wire to complete!
A self-taught sculptor, Josh uses needle-nosed pliers and some innovative techniques he has developed to painstakingly hand-manipulate wire to create his desired structure. His finished works are much like a pen and ink drawing in sculptural form, and many of the pieces include antique found objects that evoke a sense of child-like nostalgia.
Keep scrolling to learn more about Josh's background, inspiration, and artistic journey (and to view new work!).
Interview with Artist Josh Coté
Both of your parents were artists. What was it like growing up in the '70s and traveling to art festivals along the East Coast?
Coté: It was a wild time! My parents, brother, and two white german shepherds crammed into an old Land Rover. At the age of six or seven, I remember sleeping in Florida on picnic tables because we didn't have a good art show. I learned a lot and absorbed art as a child. It was necessary for humility and creative drive.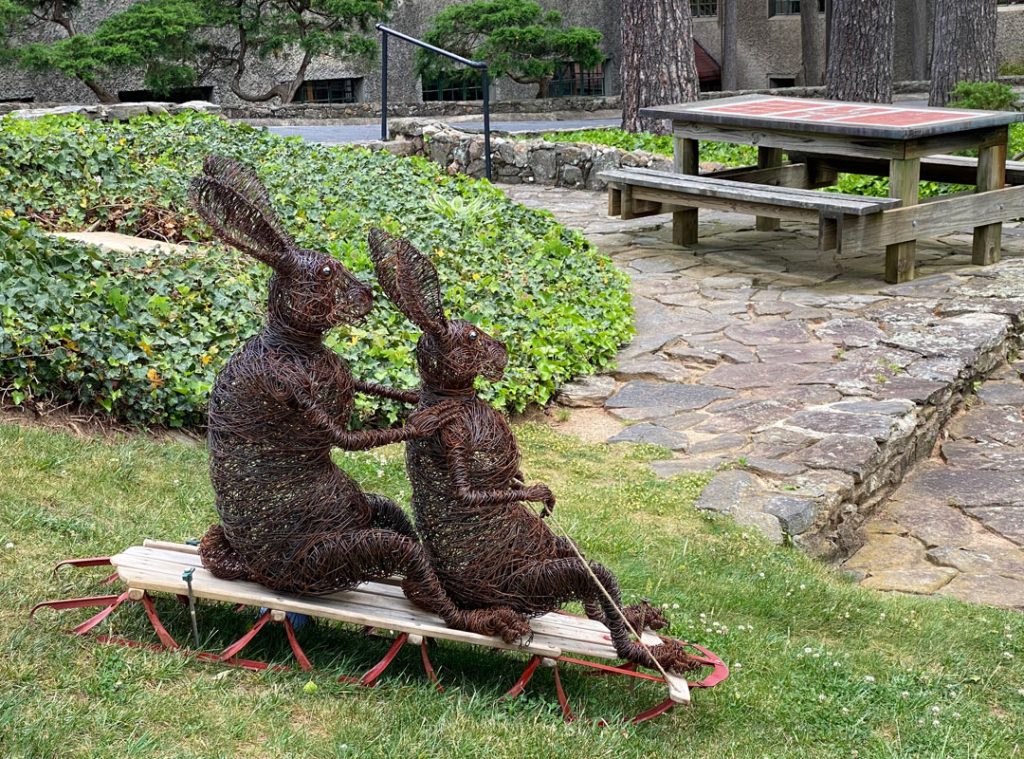 Can you name a few artists who have inspired your creativity?
Coté: I love Heironymous Bosch, Leo Sewell, Kris Kuksi, and Joe Coleman – whose work you can feel the sacrifice of time and effort the artist endured.
Was there a pivotal moment when you decided to follow your path as a full-time artist?
Coté: I did a four-day vision quest where I only drank water and fasted; it was in the tradition of Native American spiritualism. I was looking inward and to nature for direction and recognized my purpose as an artist.
What drew you to work with wire?
Coté: I love wire as it acts like 3D pen and ink in sculptural form. You can capture a lot of energy, character, and tension.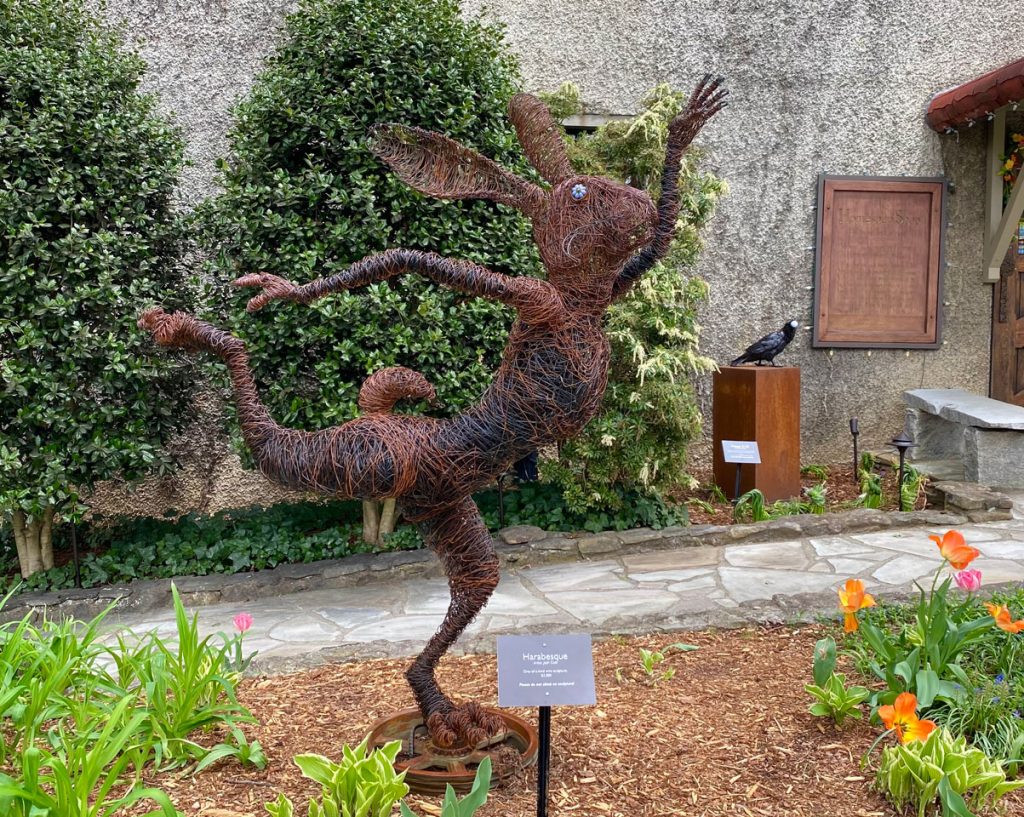 Is there a special kind of wire you use to create your sculptures? For your outdoor pieces, does the wire have to be treated with anything to help preserve the metal?
Coté: I do love the patina of iron, and hay baling wire is a great gauge and softness to work with. I coat my sculptures with clear gloss enamel to minimize rust.
What tools do you use to manipulate the wire?
Coté: Tools are minimal; I use my hands, pliers, and a hammer. All the wire is cold worked.
You often incorporate antique found objects into your work. How do you go about discovering these wonderful vintage pieces?
Coté: I love to scour junk shops and antique stores, looking for a unique item that speaks to me and could dovetail with my art, bringing a feeling of nostalgia.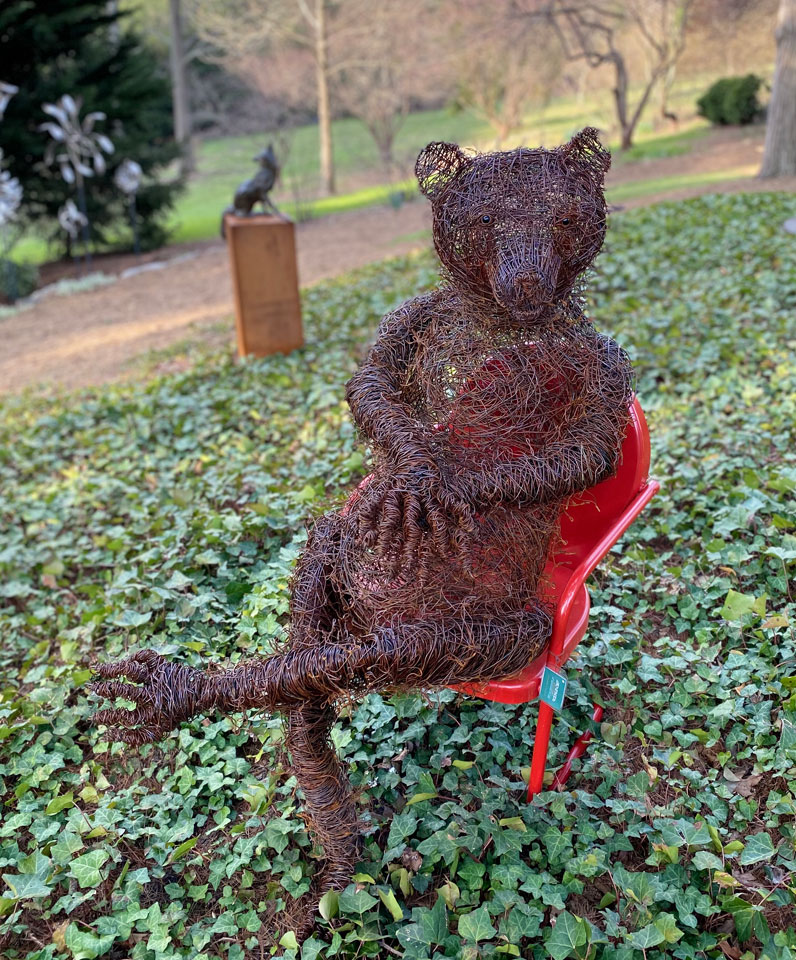 Is there something about your work or creative process that would surprise people?
Coté: I most often never sketch a sculpture before beginning work. It is almost always an intuitive instinctual process.
Is there a success you have achieved as an artist that you're particularly proud of?
Coté: I am proud to say that my art has provided for my life, my full-time livelihood for the past 20 years. I like the joke: What's the difference between an art degree and a pepperoni pizza? One will feed a family of four, the other not so much. There's nothing wrong with pursuing an art degree, but it's also helpful to have the courage to learn independently. Experimenting, autodidactic, and self-taught artists are my heroes. I recently had an 11-foot-tall ballet rabbit in front of the Huntsville, Alabama Museum of Art, and it would never have happened if I didn't experiment and follow an inner voice that couldn't be taught. We all have it; it's just expressed in many ways.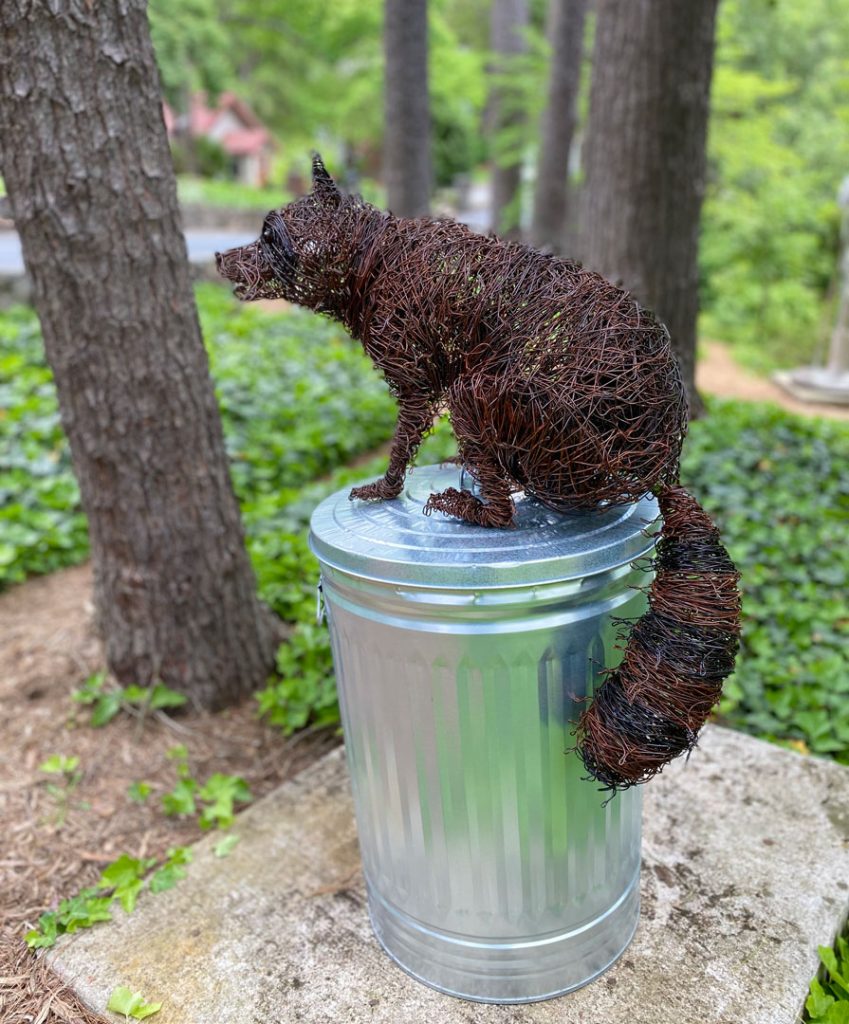 How do you see your artwork evolving in the next few years?
Coté: I would like to explore new mediums and discover new ways to express myself with a greater focus on natural and recycled materials.
When you're not making art, what do you enjoy doing?
Coté: I find my creativity is recharged through a great novel, a swim under a waterfall, or a hike to the top of Roan Mountain.
---