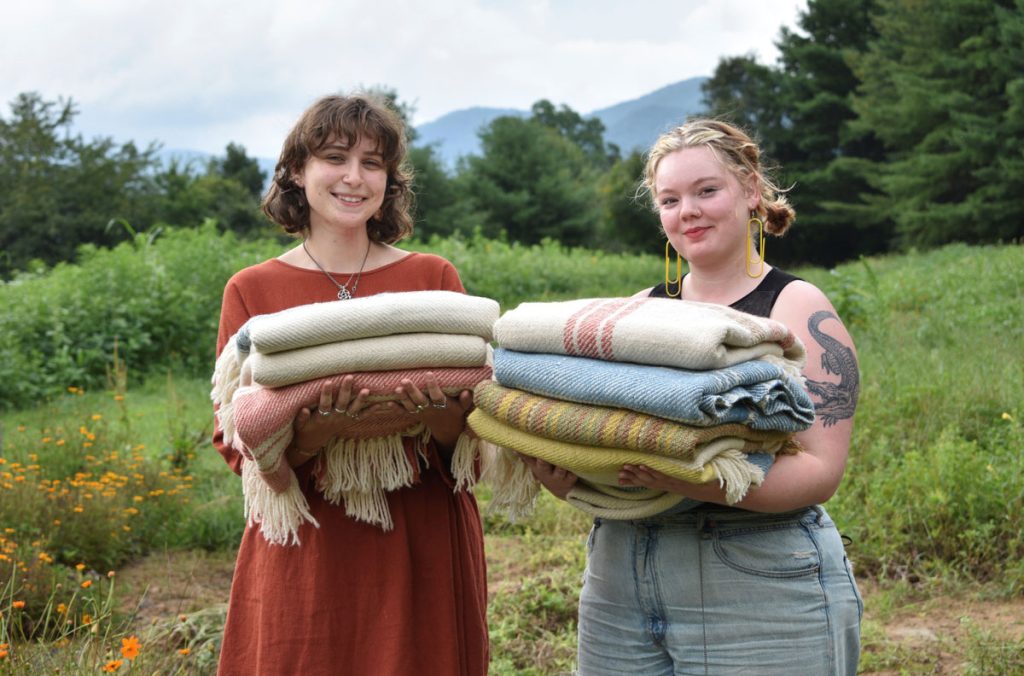 Locally Sourced + Crafted in WNC
The Blue Ridge Blankets Project began in December 2021, with funding from a Natural and Cultural Resources grant from The Community Foundation of Western North Carolina. Local Cloth, a non-profit organization in Asheville, sourced fiber from 14 regional farms to produce a unique line of handcrafted blankets. To date, their team has created 13 designs made from their signature "Blue Ridge Blend" yarn (fine wool, alpaca, and mohair) and 6 designs made from Shetland wool.
These Blue Ridge Blankets, representing 19 original designs in total, will be on display at Grovewood Gallery February 17-19 in conjunction with the 36th National Arts and Crafts Conference at the Omni Grove Park Inn (just across the street from the gallery). A representative from Local Cloth will be at the gallery from 10am – 4pm Friday and Saturday (Feb. 17 and 18) to discuss the project and answer any questions (free to attend). Following the conference, a selection of Blue Ridge Blanket samples will remain on view at the gallery. The blankets will go on sale in late 2023 at select retailers, including Grovewood Gallery.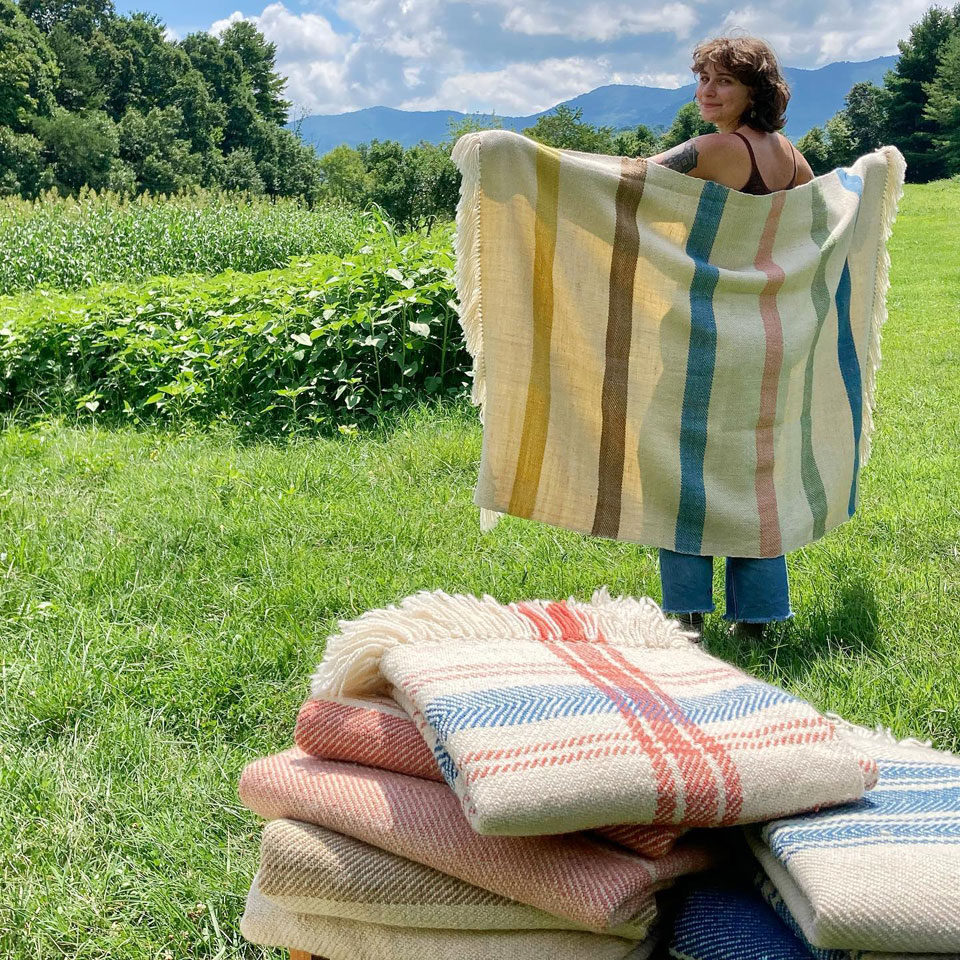 The mission of the Blue Ridge Blankets Project is to revitalize the fiber economy in Western North Carolina by bringing together fiber farmers, processors, dyers, and weavers to produce locally sourced, handcrafted blankets.
For this project, 14 farms provided fiber from locations across Western North Carolina, including Asheville, Barnardsville, Candler, Fairview, Fines Creek, Leicester, Mills River, Tryon, Vale, and Weaverville. Two Roots Fiber Mill in Greeneville, TN, one of the few remaining fiber mills in the region, spun the fiber into yarn. Skeins of yarn were dyed at Local Cloth's studio in Asheville, using a palette of colors exclusively sourced from plants readily grown in the region.
Heather K. Powers, a textile designer hailing from the former Churchill Weavers – one of the oldest weaving mills in the US – acted as lead consultant on the blanket designs. Students enrolled in Haywood Community College's Professional Crafts Program and the Fiber Arts Crew at Warren Wilson College wove the yarn into sample blankets showcasing 19 designs.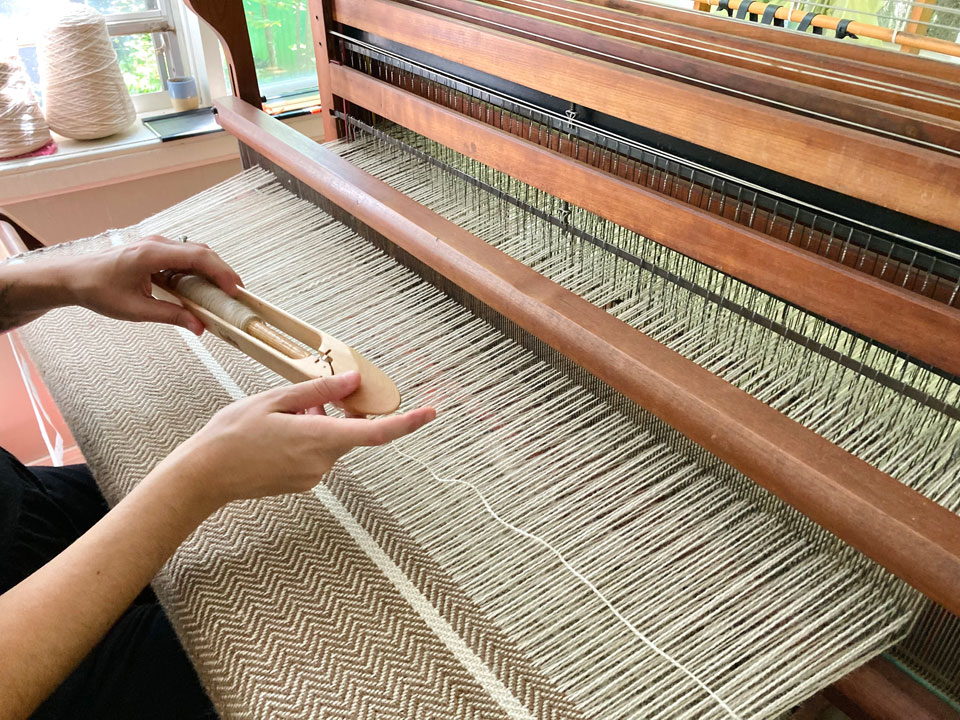 Vote for Your Favorite Design!
The organizers of this project value community feedback. You are invited to view the blankets (in person or online) and vote for your top three favorite designs. The designs are named for the towns and cities in WNC where the farmers, dyers, designers, and weavers for this project reside, as well as a few watersheds and mountains that grace our region.
VIEW + VOTE HERE
---
ABOUT LOCAL CLOTH
Local Cloth is dedicated to growing and supporting the fiber economy in Western North Carolina through education, inclusive programming, and services that add value to local products. They advocate for our regional community of farmers, artists, makers, and designers.