Artist Spotlight: Andrew Stack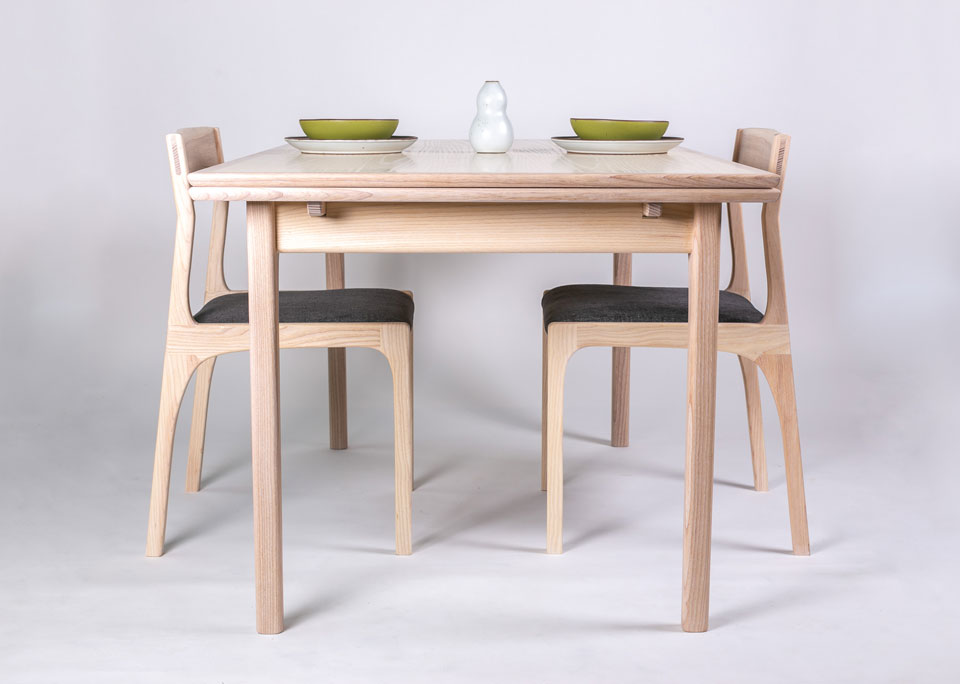 Based in Asheville, North Carolina, fine furniture maker Andrew Stack is inspired by Danish modern design. He says his work is driven by function, and he practices sustainability by sourcing wood native to the region and using environmentally responsible finishes.
We recently had the opportunity to speak with Andrew about his process as a maker and the inspiration behind his fine furniture on display here at Grovewood Gallery.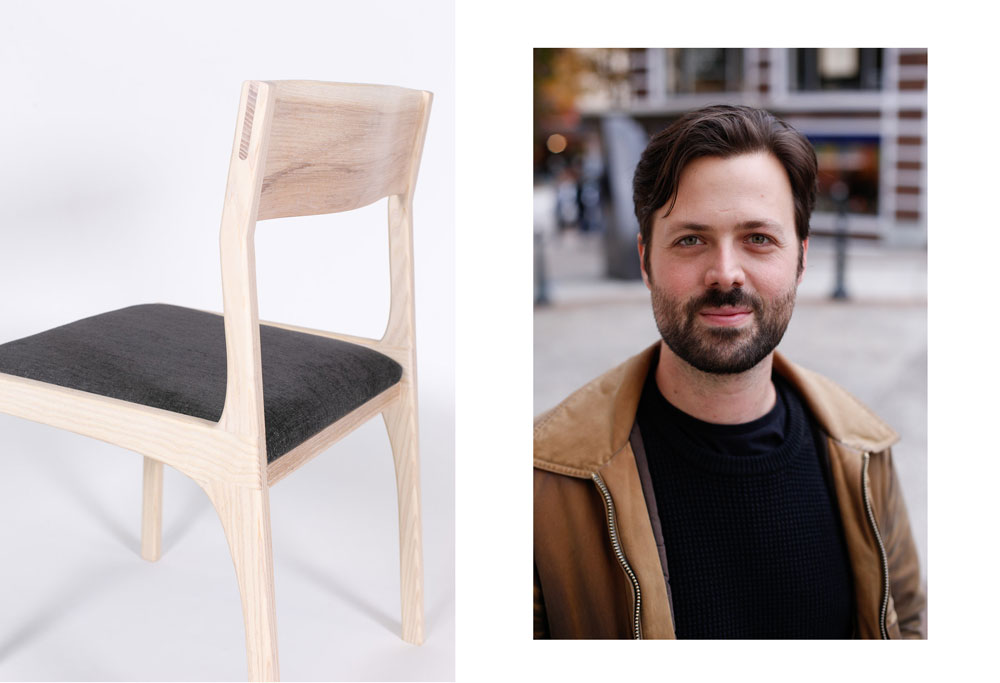 Interview with Andrew Stack
What's your background, and how did furniture become your passion?
AS: My father was in the door and window business, so I grew up around wood. I'd worked with him during the summer when I was a kid and really enjoyed the hands-on work. I moved to Asheville 10 years ago and spent most of my time working in restaurants, but I knew it wasn't something I wanted to make a career of. A friend suggested I look into the Professional Crafts Program at Haywood Community College, and after meeting with the instructor and seeing the amazing work people were learning to do during their time at the school, I decided to jump in headfirst. After building my first piece of furniture, I was immediately hooked.
Does living in Asheville influence your aesthetic?
AS: On a very practical level, I try to source lumber regionally whenever possible, so my work is definitely influenced by the native hardwoods of the area. While I don't incorporate nature motifs into my designs, I try to spend as much time as I can taking advantage of the outdoors, and I'm certain that plays a subconscious role in my work.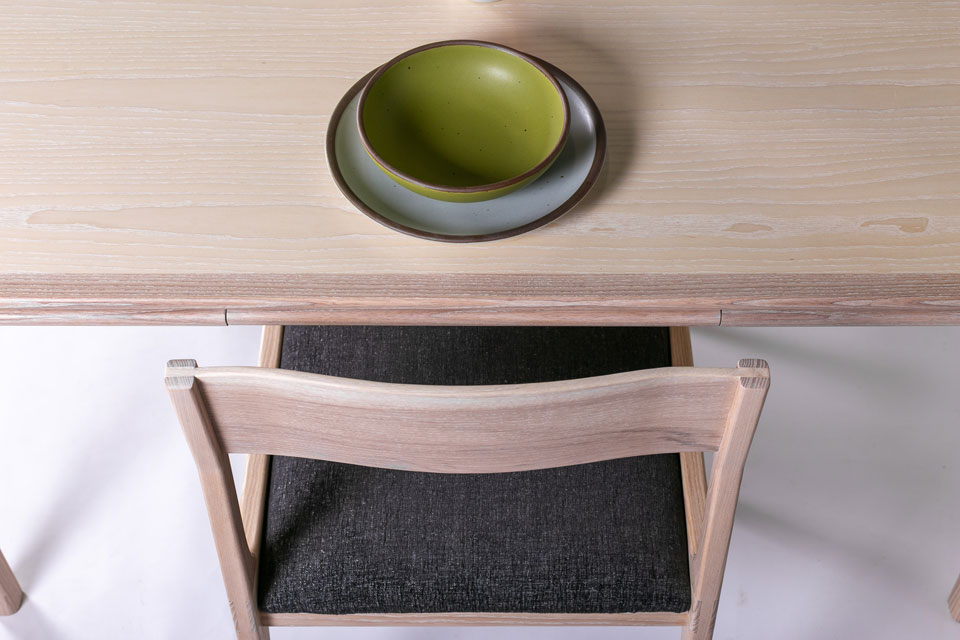 Who has been your most influential teacher or mentor?
AS: I wouldn't know the first thing about fine woodworking without Brian Wurst, my instructor at Haywood Community College. While we have different aesthetic approaches to our work, Brian instilled in me a high level of craftsmanship that can be applied to all designs. While he was sometimes ruthless with his critiques, I truly believe they made me take a more critical approach to my work, and I'm a better designer/craftsman because of it.
Can you tell us a bit about your design process?
AS: I tend to like simple designs that are immediately pleasing to the eye, but you really only discover the smaller details after spending time with the piece. I always have a rough sketch of my design going into the process; however, I leave the final detail decisions for after the piece is underway. I really value the tactile nature of building furniture with wood, and that's something you can't really know until it's in front of you.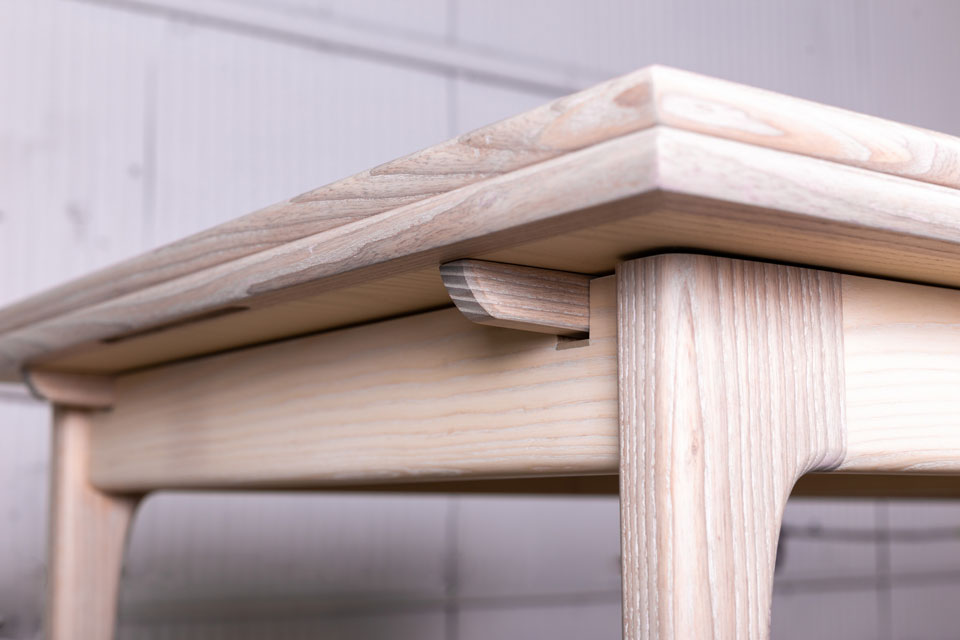 What goes through your mind when selecting wood to use for your furniture? Do you look for anything specific?
AS: The first thing I look for when selecting wood is whether it was cut and dried properly! Luckily, we have some really talented sawyers in the area, so that usually isn't a problem. With that out of the way, I'm usually looking for wood with subtle and flowing grain. I find that when I use less flashy material, I can really let the design shine.
What's something about your work that you think customers would enjoy knowing?
AS: Without going full Marie Kondo, I really want my furniture to bring joy to the home it finds itself in. I design all my work to function simply and beautifully. I hand-select every board that I use, and I spend a lot of time considering how people will interact with my work. I want the design to work from all angles, and I want every surface to be pleasing to the touch.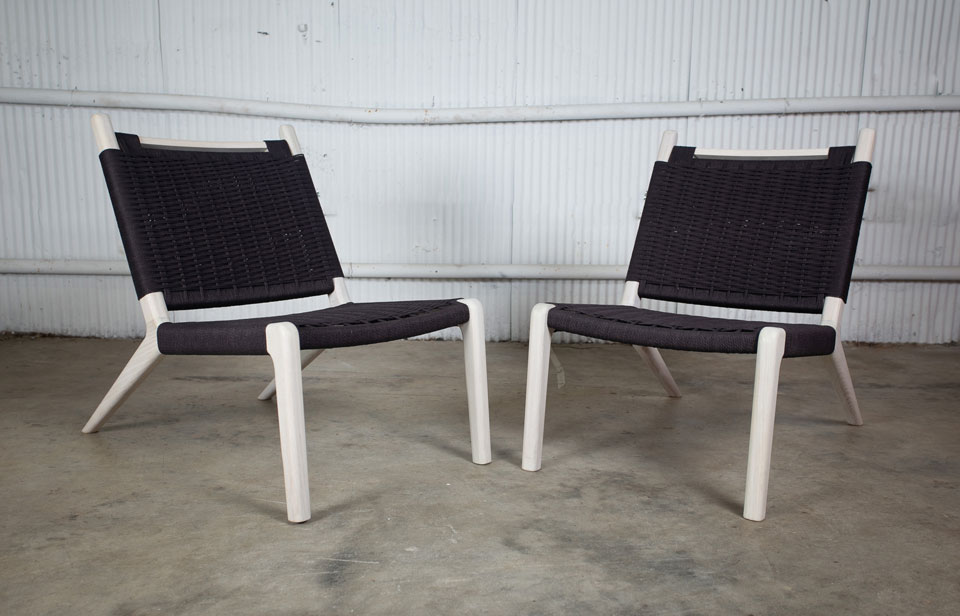 When you are not building furniture, what do you enjoy doing?
AS: I enjoy being outdoors and hiking with my wife and two dogs. Building furniture has broadened my fascination with identifying trees while in nature. I really cherish any chance I can get to connect more with the source material I spend so much time around. I also recently finished building a wood-fired oven in my backyard and am slowly mastering the art of wood-fired pizza!