Spring Sip & Shop at Grovewood Gallery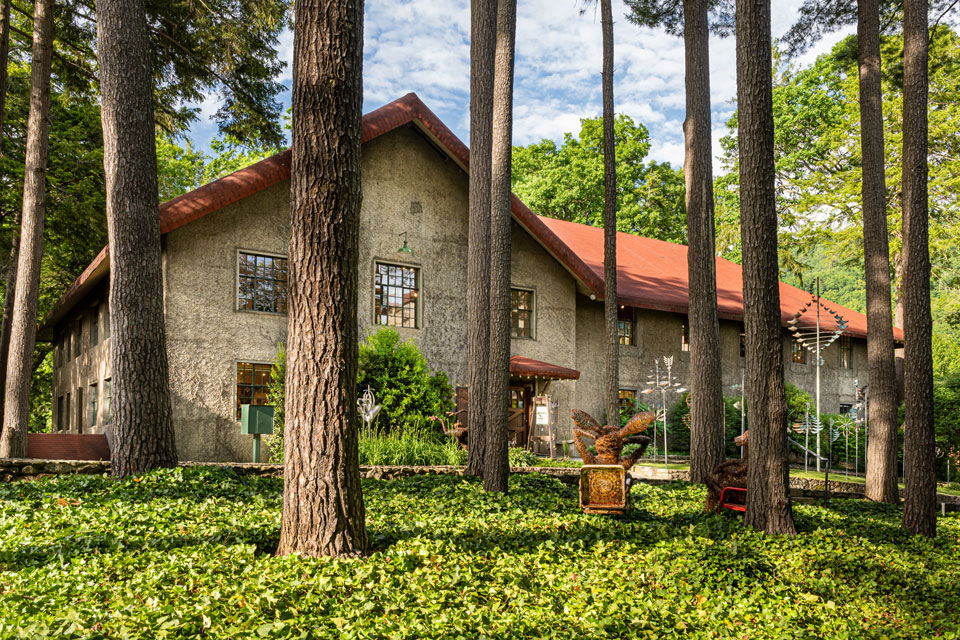 Grovewood Gallery will celebrate spring with two days of demos, discounts, and wine on April 1 and 2 from 11am – 4pm. Local artist demonstrations will take place on both days, and gallery merchandise – including furniture, ceramics and jewelry – will be discounted 10 percent. Metro Wines will also be in attendance to serve complimentary drinks to shoppers (both alcoholic and non-alcoholic). This event is free and open to the public.
"Grovewood Gallery's annual Sip & Shop offers rare deals on artwork fresh from the studio," says Ashley Van Matre, the gallery's marketing manager. "It's also an opportunity to connect with local makers and gain a deeper appreciation for what they do. Guests looking to round out their experience can enjoy brunch next door at Eldr and visit the antique car museum on our property."
Demonstrators for this year's Sip & Shop include Chad Alice Hagen, Charlie Patricolo, and Christopher Mello.
Demonstration Schedule
Chad Alice Hagen – April 1 & 2 (11am – 4pm)
Bookbinding
Join Chad Alice Hagen as she demonstrates various styles of bookbinding. Using an assortment of tools and materials, such as handmade paper, leather, and hand-dyed felt, Chad will share her process of constructing and binding beautiful, handcrafted books. For those interested, she will also provide helpful handouts to take home.
Christopher Mello – April 1 (1-4pm)
Floral Design
Enjoy an afternoon with Christopher Mello as he shares the art of floral design, using flowers and botanicals gathered from the garden and nature. He will share his knowledge of gardening, horticulture, and landscape design while he works.
Christopher has a 30+ year career as a master gardener and horticulturist. He worked in the nurseries and gardens at the Biltmore Estate, later moving inside the house as a floral designer, creating planters and large-scale arrangements for the Estate. Through the years, Christopher has designed and established his own unique public garden spaces in the River Arts District and West Asheville. He also works as a ceramic artist using leaves and seed pods to form and sculpt lifelike botanical pieces and planters. A selection of his ceramic offerings, including his signature acorns, will be available to purchase during this event.
Charlie Patriccolo – April 2 (11am – 4pm)
Cloth Doll Design and Construction
Charlie Paticolo will use dolls in various stages of completion to demonstrate the creative process used to make her charming cloth dolls. Charlie, who has been making dolls for nearly 50 years, is a fiber arts instructor at the John C. Campbell Folk School and a member of the Original Doll Artist Council of America (ODACA).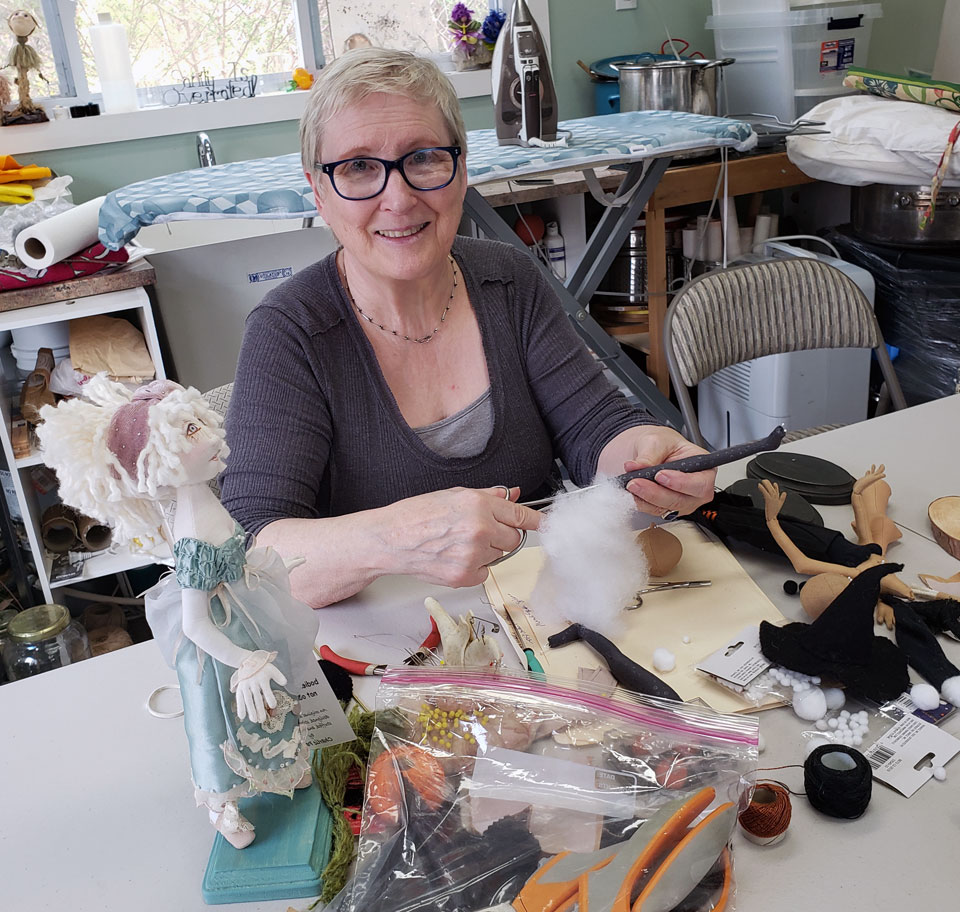 Please Note
The Sip & Shop discount does not apply to sale items, demonstrators' artwork, custom/special orders, or Lyman Whitaker Wind Sculptures. Free parking is available on-site.
---
Have questions about this event?
Please email us at info@grovewood.com.