Inqwiry: Wire Sculptures by Josh Coté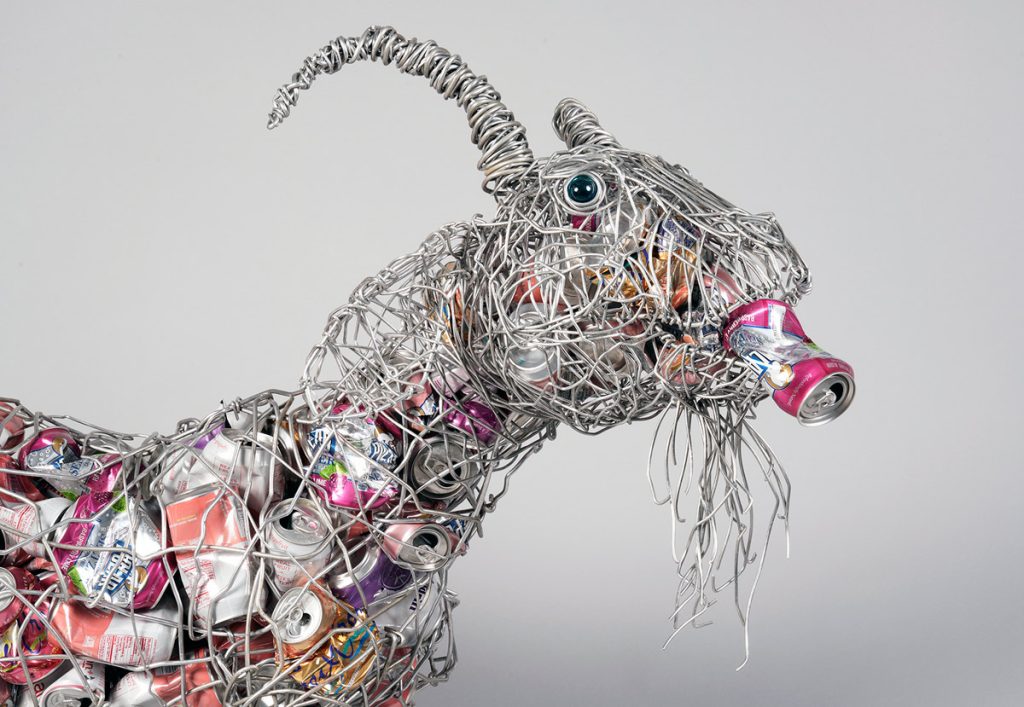 Grovewood Gallery invites you to enter the dreamlike animal kingdom of Bakersville, NC, artist Josh Coté. His solo exhibition, titled Inqwiry, opens on Saturday, June 24, and will feature several large-scale, outdoor wire animal sculptures. Join us for the opening reception from 2-5pm, where you'll have the opportunity to meet the artist and enjoy complimentary libations from our friends at Metro Wines. This event is open to the public and free to attend. Inqwiry will remain on view through August 13, 2023.
"The selected works for this exhibition will showcase the culmination of everything I have learned as a wire sculptor," says Josh. "So the title of the show, Inqwiry, seemed a perfect fit as it describes my curiosity and love of wire. I have followed it like a metal thread to wherever it leads, much as an inquiry with a questioning mind."
In addition to the steel and iron sculptures he's known for, Josh will be presenting sculptures handcrafted from recycled aluminum electric wire. Some notable mentions include an 8-foot-long rhino (filled with blue glass bottles), a 6-foot-tall penguin, a large wolf, and a goat filled with recycled cans.
About the Artist
Josh Coté has always been immersed in art. His grandparents were both oil painters, and his father was a watercolorist. He grew up "on the road" in the '60s, '70s, and '80s, traveling to art fairs up and down the east coast with his family. As a kid, he was inspired by authors like Lewis Carroll, H.G. Wells, and Dr. Seuss, whom he credits for drawing him into "a magical dream world."
After studying painting and drawing at the University of Michigan's School of Art & Design, Josh became a self-taught sculptor. He's best known for his fanciful wire sculptures of wild and mythical creatures, created using only needle-nosed pliers and a hammer. The wire is cold-worked, painstakingly hand-manipulated, and wrapped and woven to create the desired structure. His finished works are much like pen and ink drawings in sculptural form, and many of his pieces include antique found objects that evoke a sense of child-like nostalgia.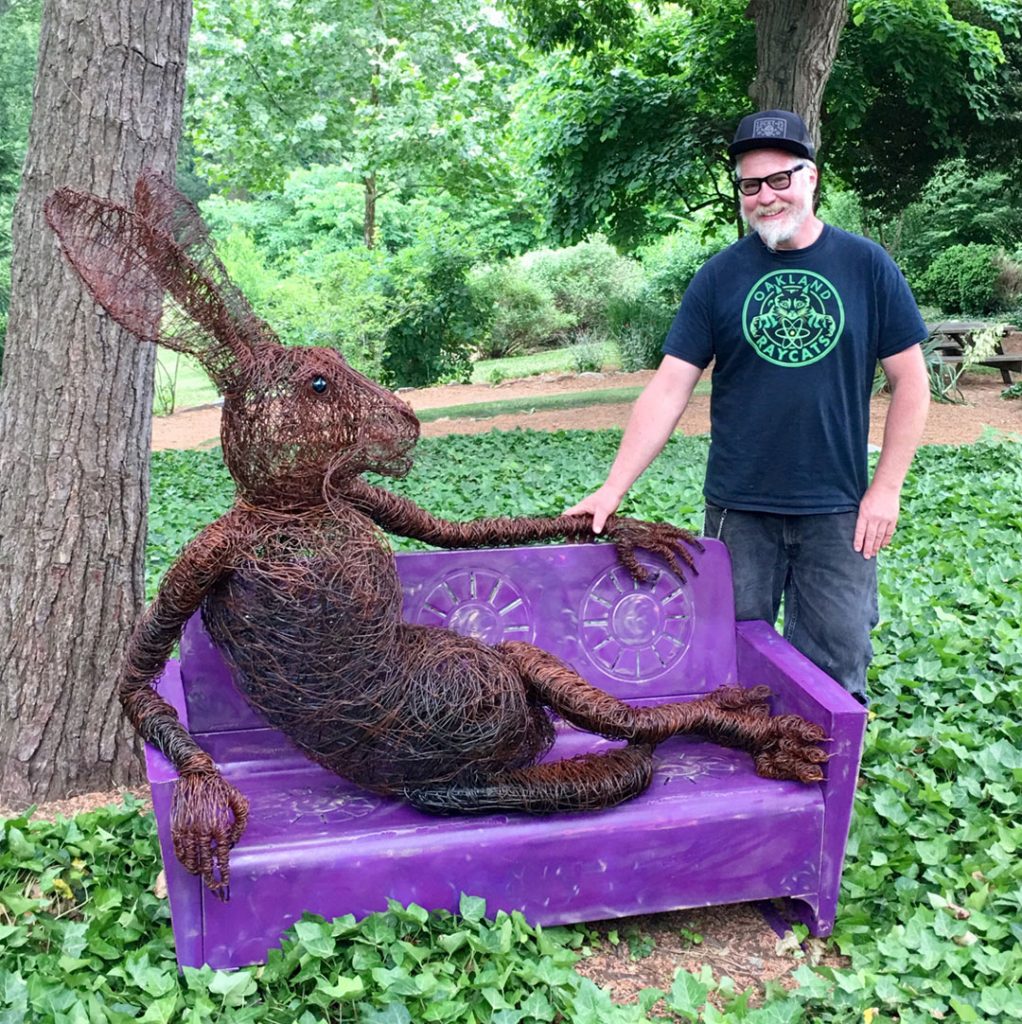 Please Note
Free parking is available on-site; however, parking is relatively limited. Carpooling and rideshares are encouraged for the opening reception.
---
Have questions about this event?
Please email us at info@grovewood.com.